A Move towards Conscience Catering
PizzaBeWithyou
Overview
A commitment to a more sustainable catering company focusing on responsible consumption. Particularly by limiting it's supply chain and bringing as much as can be brought in-house.
Author
William Miles
School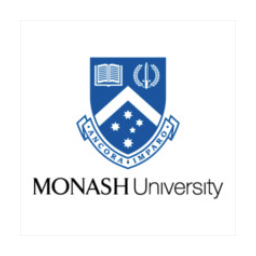 Monash University
Professor

Gitanjali Bedi
Innovation
A cost effective and efficient way for Sam to lower the waste impact of the business was to bring much of the business's supply chain in-house. By producing as much as is feasibly possible in-house such as making all the dough and growing as many ingredients as is possible seasonally. To do this much of Sam's lawn has been given up, a move he is content with, reasoning that "A lawn is a very one dimensional plant, outside of looking pretty it has no functional purpose especially compared to the resources needed for its upkeep." This decision also aligns directly with Sam's commitment to serving gourmet food: "By growing as much as we can, we can have far greater oversight in our product, knowing the entire life of a tomato or basil plant before we use it means we can have a far better product." Another step Sam has taken is using locally sourced and higher quality wood such as Red Gum which is helping lower the environmental impact as the tress are allowed to grow older and more dense before being chopped down while also adding to the flavour profile of the pizza.
Inspiration
When the business was in its infancy Sam, noting previous experience in the restaurant industry, realised the amount of waste that gets created when working with food. Throwing out produce that doesn't look presentable, plastic packaging and the great distance food travels before being sold, to name a few. One of the major goals when starting PizzaBeWith was to reduce waste in a way that also added to the quality of the end product. "The waste from buying ingredients from a supermarket against growing or buying direct from a farmers market is enormous, it's the simplest way to reduce my business's impact."
Overall impact
Short term Sam has been glad to see he is producing far less wastage associated with operating his businesses while also, in his opinion, providing a better quality. "I'm happy I've been able to run my business in a more conscious way." He also hopes that the steps he's taken also will help provide the push for other similar businesses to follow his lead in an effort to produce high quality food in a way that encourages more responsible consumption.
Business benefit
As a sole trader it's key that each decision needs to be financially viable, as a person's livelihood is fully invested in the business. As such it means that taking loss leading decisions often aren't an option for an owner-operated business like they would be for a larger commercial entity with capital backing to protect it. It's important to consider that not all businesses can be 'for purpose', Sam's commitment to sustainability while remaining a for profit business is key in showing how the desire to be more sustainable doesn't have to be a trade of with earning a profit. Sam believes sole traders or small entities can align profit making objectives while also using sustainability as a way to improve quality of the offerings, making it a more attractive option especially to environmentally conscious patrons.
Social and environmental benefit
Long term, as space becomes a premium with urbanisation being a key pillar in sustainable development, decisions like Sam's to use inactive space like a lawn or a back patio for more productive use will have to become the norm when more people are living in cities. The use of a food garden also provides much needed bio diversity to the inner city suburb where Sam operates.
Interview
Sam Kirkpatrick, Owner
Keep this story going! Share below!
PizzaBeWithYou is a sole trader in the competitive Melbourne catering industry, owned and operated for nearly 7 years by Sam Kirkpatrick. Mainly working private functions such as weddings, birthday parties and christenings. Sam has a dedication to providing a high quality product and a memorable event. With a strong focus on local ingredients and local production Sam and PizzaBeWithYou's story outlines the importance of how sole traders can align a for profit business with sustainable practices.