A Marketplace of Good Deeds
BOP
Overview
BOP represents an innovation because it brings technology as an enabler for the professionalization of non-governmental organizations and as a way to match the most adequate volunteer to work and generate impact to a social cause. Therefore, it closes a gap and brings together people in a smart, seamless and effective way.
Authors
Evelyn Garrido
Mario Luis Gonzalez
Daniel Cajero
Elizabeth de Leon Salazar
School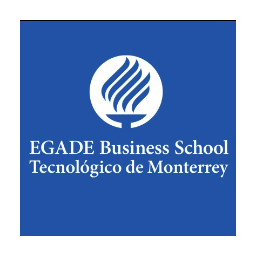 EGADE Business School Tecnologico de Monterrey
Professor
MARTIN H BREMER
Innovation
When it comes to the market and the exchange of goods and services, lots of platforms, scenarios and channels operate to bring together demand and supply, they are everywhere, data-driven and responsive. But, what about that connection when it is about the demand of an extra hand or a specific skill, and a cause, or a social problem that needs a solution? Where do we shop for volunteers, and how volunteers can know, compare, and choose to participate with a cause that suits their ideals?
This is what BOP solves. Their founders realized that, first, technology was not present in the third sector, and most of the NGO's lacked professionalization and the resources to keep adequate track of their activities and their impact; and in the other side of society, there were people willing to help, to give time and expertise to a cause, but simply did not know what to do or where to go.
So they created a marketplace for social causes, through both an app and a mobile platform. In this sense, BOP offers 3 types of services:
- Basic (for free): Matches organizations with volunteers, based on personalized profiling, with a gamified scenario in which participants get incentives to keep using the app and helping others.
- Standard (month or annual charge): It involves the basic service but adds tailor-made data analysis, specific reports & graphs, push notifications, promotes campaigns, etc. for organizations. Therefore, BOP serves as a platform for managing their information and tracking their impact.
- White Label (priced per project + month or annual charge): It involves the standard service and includes creation and launch of their one website in order to connect the volunteers with the cause. The value add in this concept is that all the management of the webpage, causes and volunteers are in charge of BOP, and through the data analysis, reports and graphs the user can know the performance of the platform. This is a premium experience for organizations in terms of professionalization.
Inspiration
Ale Garza, one of the founders of BOP developed a social consciousness early on in her career: "When we were in college studying mechanical engineering we realized that there were no projects in which the engineering tools were used to create social impact, so we created one (…) for children to get involved with science (…). This taught me that when you open up opportunities for someone, you actually create opportunities for all those around him".
This realization was a stepping stone for BOP, which aims to expand the impact of social initiatives by providing them with suitable volunteers, in real-time data, and a platform for becoming more professionalized.
BOP stems from the belief that technology should be of service for solving our problems as a society and that, extraordinary impact can only come if we work together and do so in a systematic, rigorous and consistent way.
Overall impact
In the past year, since its launch, BOP has managed to connect to 50 NGO's, 850 active volunteers (also called bopers), who participated in more than 130 activities. This is a short-term accomplishment, in only one Mexican city. The model was designed in a way that it is easily scalable to other cities in the country or in other countries in Latin America.
In the long-term, we believe BOP has an impact on different levels/stakeholders:
- For the NGO/company/government: BOP could bring new tools and resources through technology, this helps not only for accomplishing their goals, but also to sophisticate the way they can communicate with society, better position themselves to a greater audience and become more efficient in their job changing the world around them.
- For the volunteer: Feeling useful to a social purpose is a very satisfying experience for many, especially when BOP helps you find the perfect fit for your skills, interests and availability. This affects the individual in a positive way, because it makes him become an agent of change in his environment, this individual also inspires his family and friends, so the impact is amplified.
- For the civil engagement ecosystem: Civil society, especially in Latin American countries, is seldom isolated and disintegrated, much more could be accomplished if all the organizations, resources and citizens would come together and commit to collective agendas. BOP helps this process of integration, or least provides a scenario in which this is more likely to happen.
Business benefit
From the beginning, BOP was designed to be a free platform that connects volunteers and causes from NGO, although always based on a business perspective. In that time, Alejandra and Cristina realized that BOP was not just a hobby for them, so they were working full-time job while in their free time both performing administrative and marketing activities to bring their idea alive.
Nevertheless, a milestone in this story was when they received a notification of a financial prize they won with a government call, so BOP will be formalized and launched. In that moment, Alejandra decided to quit her job and devote full-time to make this idea real, starting with the communication and promotion of the company within associations, companies, government, etc.
Nowadays BOP is running with Alejandra and Cristina in charge and it has evolved to a fully functioning business. However, last month they won the first project (white label) with a local government to create a web page and promote all causes the city is offering. So, this is the starting point of BOP as a business that can hire more employees, connect with more volunteers and drive more companies to post their causes, all thanks to the initial innovation.
Social and environmental benefit
The top activities that BOP posts from their current clients are related to education and environmental causes. In this way, all the volunteers offer their help and benefit society and the environment. As examples of the causes they post, they request experts in science or math related topics to teach low-income children or people with disabilities; or on the other hand, they post an activity to collect acorns to reforest a park.
Likewise, BOP have noticed that empathy is the main reason for a volunteer to select the cause or activity to help, meaning that they or a relative had that problem or it is a big concern to them in the future. In this way, collaborating with more volunteers that have the same problem or same concerns creates a positive network where they can share and express their opinion.
Another benefit obtained is the endorsement that BOP brings to not known NGO's, giving them the right positioning for their audiences, especially when people are giving away resources or time, and there might be reasons to distrust. In this sense, the volunteers can rely on all the causes and associations, because of the formalization, curation and professionalization process BOP is performing.
Interview
Alejandra Garza, CEO and Founder
Keep this story going! Share below!
BOP
Monterrey, Nuevo Leon, MX
Business Website: https://www.gobop.org
Year Founded: 2017
Number of Employees: 2 to 10
BOP is a technological platform (both web and mobile) that facilitates valuable connections among non-governmental organizations, citizens, companies, and government agencies in order to close the gap between the social sector and potential volunteers, through technology.