A Little Cafe Doing Big Things
Little Browne Kitchen
Overview
Little Browne Kitchen is small café located in an industrial area in Clayton, Victoria, ran solely by business owner Allyson Browne. "The 'e' is for exclusive," Allyson mentioned early in our interview, and it is not hard to see why. Although only having opened in September 2018, Little Browne Kitchen has established itself in the area as a family-/client-friendly café and restaurant committed to excellent delivery of quality meals, satisfying a range of customers—from construction workers entering into the store at its opening at 6:30 a.m. to families and office workers during the peak lunch times up until the café's close at 2:30 p.m. The café prides itself on providing a range of diverse meals spanning different cultural backgrounds and food types.
Author
Adriano Recce
School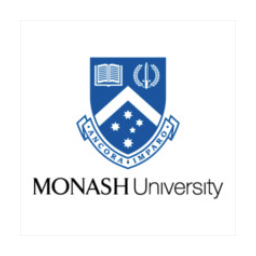 Monash University
Professor

Gitanjali Bedi
Innovation
Little Browne Kitchen is focused on delivering quality breakfast and lunch meals across the board from different cuisines. The café provides dishes from a vast field of different cultures, from serving burgers and fries as a more western-style meal, to curry dishes and other East Asian cuisines. This ultimately caters to a wide range of individuals and families from different cultural backgrounds and allows them to enjoy their meals in a sophisticated and homelike setting. To put into simpler terms, Allyson also mentioned, "I offer a lot of different things on the menu to make sure that I'm offering something for everyone." Although primarily not an innovation, Little Browne Kitchen prides itself on sourcing their fruit and vegetables from Seaford farmer's market, a small fresh fruit and vegetable market dedicated to providing optimal products for local business and individuals. In addition, the café sources its meat and poultry from Proud Chic, a meat wholesaler that engages in responsible provision of meats to the public through their stringent cleaning policies and environmentally friendly packaging.
Inspiration
Business owner Allyson Browne had started cooking when she was 17 years of age; after doing a course in cooking and hospitality, she became a qualified chef when she was only 21 years old, primarily working as a pastry chef due to her love of cooking. Further inspiration to open her own business came at age 24, when Allyson undertook her first head chef position at the Mt. Erica Hotel in Prahran. This step in Ms. Browne's career was quite a milestone and achievement, as she is proud to mention: in a field dominated by male employees and workers, she had reached a high point in the cooking and hospitality industry. After working in the food industry for 20+ years for various hotels and cafés, Allyson thought it was time for a new challenge and to create something of her own, to start her own business.
"I wanted to serve my own food the way I wanted to serve it…" Ms. Browne stated as one of her further motivations for opening Little Browne Kitchen. "I wanted to let it be known that I cared for the overall community at large." This is a short but meaningful statement that allowed Allyson to express her interest in opening her own business not only for her own benefit, but for the benefit of society as well.
Overall impact
The overall impact is that the café brings families of different cultural backgrounds together and provides a great experience.
Business benefit
Little Browne Kitchen and the types of food that they offer provides a business benefit by serving as a point of differentiation from competitors. Instead of focusing on serving dishes from only one cultural cuisine, Ms. Browne provides meals from different types of food backgrounds, ultimately diversifying the range of products that the café is able to offer. In addition, as Allyson is the sole business owner and employee of the small café, the business only has room to expand, providing the café with various opportunities for growth and expansion as the café begins to gain word of mouth and notice from the outer suburbs of the Clayton area. In conclusion, Little Browne Kitchen took the opportunity to serve a range of different cuisines in a small café setting to differentiate itself from its competitors, and will continue to establish itself in the short and long terms.
Social and environmental benefit
Little Browne Kitchen does its best in contributing to the benefit of society and the community. Through the provision of their diverse dishes, the café is able to bring together individuals and families of different backgrounds, even if it is just for a quick meal and chat with each other and the business owner. This small contribution helps create healthy relationships with people from different areas. On another note, Allyson Browne is also looking to expand her business in the future and, once a larger clientele has been established, open jobs for those in need of employment. This added initiative that the café is looking to take on will have a positive impact on society through the facilitation of job growth and employment in the industry.
On an environmental scale, Little Browne Kitchen is currently making its positive contribution mainly through the café's sourcing of supplies. The business sources its fruit and vegetables from the Seaford fresh fruit market, which sources their products from farms that responsibly grow their fruits and vegetables. In addition, Little Browne Kitchen also sources their meat and poultry from a supplier called Proud Chic, a proud wholesaler of meats that conduct their own provision of meats in a responsible and civilized manner. Improvements that Allyson Browne also mentioned in the interview were to adopt technologies to reduce her carbon footprint, such as the installation of solar panels on the business' building, ultimately contributing to a better world.
Interview
Allyson Browne, Business Owner
Keep this story going! Share below!
Little Browne Kitchen is small café located in an industrial area in Clayton, Victoria, ran solely by business owner Allyson Browne.
The café prides itself on providing a range of diverse meals spanning different cultural backgrounds and food types.