A journey towards hyperlocal sustainability
Dry Goods Refillery
Overview
DryGoods Refillery sells pantry items such as spices, dry pastas, flours, teas, and more through a container reuse system sold per pound that allows customers to buy as much or as little as they need to reduce food waste and plastic. Their products are sourced locally which supports a "smaller and more sustainable food supply chain."
Dry Goods Refillery is an eco-friendly shop that brings to life the idea of package free groceries. This idea was recently brought to life, in September of 2021, by Rachel Garcia and her family in Montclair, New Jersey who decided to create an environmentally conscious shop. The goal of this shop was to encourage others to make these small changes to their day to day consumption in order to help the environment. The Garcia's were able to accomplish this by creating a refillable only shop for produce, sourced from only the best suppliers they could find. In this shop you would find an array of gourmet pastas, spices, fruits, vegetables, even cooking liquids like syrups, and even laundry detergent. The concept of this store is you bring your own refillable containers and package your items in these! Meaning you fill your produce into something like a glass jar or another reusable item. For example, if you are purchasing pasta or rice, instead of it coming in a bag or box, you bring your own glass jar, and purchase your food by the weight. This helps to significantly reduce the amount of waste produced.
Author
Brett Crowley
School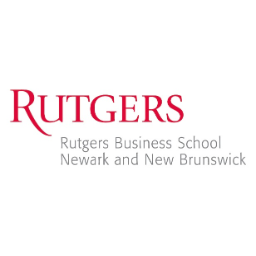 Rutgers Business School
Professor
Joe Markert
Innovation
The Garcia family is successfully carrying out Aim2Flourish goal number 11, 'Sustainable Cities and Communities' and goal number 12, 'Responsible Consumption and Production'. Dry Goods Refillery is helping to create a sustainable city throughout the state of New Jersey, especially the city of Montclair with their shop. Along with creating a sustainable city they are promoting responsible consumption and production by remarkably reducing the amount of waste produced when grocery shopping. It has been shown that the short term effects of reducing the amount of plastic waste include, preventing pollution by reducing the amount of raw materials used and greenhouse gas emissions produced are also reduced. The long term effects this business will have on the environment will include a reduction in the consumption of energy, reduction of the amount of waste in landfills. Also a depletion in chemical pollutants from PVCs (polyvinyl chlorides) which are typically found in plastics, will also be a positive long term effect this business will have on the environment. Dry Goods Refillery hopes to get more people on board with sustainable consumption by reducing the amount of plastic used in daily consumption.
Inspiration
The Garcia Family felt accountable to make an impact on their local community with an innovative idea that had not been pursued yet. An ordinary mother, Rachel Garcia, felt obligated to start somewhere herself when she noticed the "growing issue of plastic and food waste." She states, "becoming a mother played a large role in my passion for this idea. When I had kids, the packaging started piling up and we were buying out of convenience." Garcia found herself taking multiple trips to the grocery store each week which was time consuming and not cost effective. With these consequences, Garcia took accountability into her own hands to start Dry Goods Refillery to create an effective and efficient, one-stop shop to accommodate these issues. Garcia figured she could not be alone when facing these challenges as a mother. She shared that she was lucky enough to live in Buenos Aires for a year and found that their lifestyle there "felt fresher, more local and less packaged and [she] wanted to bring this back to the United States." Garcia also stated that "opening during the ongoing COVID-19 pandemic actually was a blessing as it allowed individuals who were always on the go to take a step back and understand the bigger picture of Dry Goods Refillery's mission." Individuals who felt timid to walk into a big commercial grocery store felt a sense of ease with their online and curbside pickup shopping experience that was hyperlocal and sanitary during the pandemic. Garcia emphasizes the importance of shopping locally to contribute to a more sustainable supply chain.
Overall impact
A clean environment is essential for a healthy living, and Dry Goods Refillery is a small business started by the Garcia Family to focus on helping the planet each and everyday. Dry Goods Refillery is all about taking care of the environment around us by understanding the trash and waste we produce in the world today. The plan by the Garcia family was to reduce waste mainly through grocery shopping, as many people are forced into buying groceries in plastic wrap or cardboard boxes. Not many people become aware of the amount of waste that comes from grocery shopping all around the world. If nature becomes neglected, then it won't be easy to have access to clean essentials in our everyday lives like food, water, and shelter. The company strives to partner with the best sources for their products to care for the planet.
Dry Goods Refillery works with eco-conscious companies to provide high quality groceries for the community. These companies have a clear mission of sustainability throughout the supply chain, which serves a good image for the community around them. The delicious food that is provided to the customers includes products like dairy, dry goods, gourmet foods, oils & vinegars, spices, and produce. Dry Goods Refillery can inspire other businesses and citizens in the world to provide a clean environment for our planet, in order to help the future of our world.
Business benefit
Dry Goods Refillery is an effective and efficient one-stop store. And coinciding with COVID-19, such a healthy shopping experience is hyper-local and hygienic during a pandemic. Garcia also says that in times of pandemics, people are more concerned than ever about health and the environment. So the market outlook for dry goods refineries is very good. Dry Goods Refillery also has plans to open new stores in cities around New Jersey to bring such a lifestyle to more places. The epidemic has inspired them to develop more, and the future of Dry Goods Refinery will gradually try to expand their scale and usher in new growth.
Social and environmental benefit
The Dry Goods Refillery promotes a greener and healthier way of living and consuming. They avoid the use of plastic packaging and cardboard boxes at the point of consumption, which has led local consumers to get used to shopping in this more environmentally friendly way as they continue to buy groceries at the store. "We have a lot of customers who later make a habit of bringing their own reusable containers when they shop at other stores," Garcia said. This has actually strengthened the local community's focus on environmental protection, and has led to the implementation of this environmentally friendly and healthy consumption and living philosophy. The excessive use of plastic and paper products has been reduced.
Dry Goods Refillery has obtained an amazing amount of support from the community around them. The eco-friendly store has helped many different families reduce their plastic waste to provide a sustainable community. As the small business is also able to provide the customers with adequate prices compared to big grocery stores in the area. Dry Goods Refillery continues to inspire other companies in adopting a zero-waste concept to benefit the environment for the community.
Interview
Rachel Garcia, Founder
Keep this story going! Share below!
DryGoods Refillery is a plastic-free and eco-conscious pantry that serves the local and surrounding community of Maplewood, New Jersey. The business allows customers to fill up, restock and customize their pantry items to fit their specific needs using reusable and environmentally friendly containers. Priced on weight and reducing packaging allows for a more sustainable lifestyle and is cost effective for everyone involved.