A Job for Every Indonesian
JobStreet Indonesia
Overview
In order to find a right job opportunity for candidates and at the same time finding the right candidate for employers, JobStreet artificial intelligence is sending job alerts to millions of candidates every day who match with specific skill sets, working experience and education background that employers are looking for on their job ads.
As JobStreet is an online job market place, it opens access to job opportunities even for people in small cities that have not been exposed to jobs opening in their own cities or other cities due to conventional way of looking for jobs through newspaper, friends or referrals, and letters are not scalable. They often miss job openings that could land them in a suitable position.
Author
Meriana Meriana
School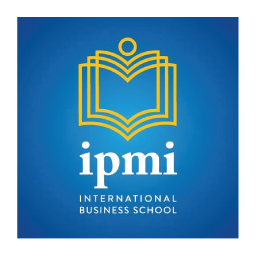 IPMI International Business School
Professor

Amelia Naim Indrajaya
Innovation
In order to find job opportunities, candidates simply register on the platform and then fill out the information that is needed by employers such as education background, working experience, and skillsets. Candidates may then search job opportunities on the site by searching using keywords or advanced search using filters such as location, specialization, and even their expected salary. Candidates may also get regular job alert to their email if they do not want to miss any new job opportunity available. Using advanced artificial intelligence, job alert system finds jobs that match with criteria that candidates are looking for.

As their career partner, JobStreet provides a number of tools for candidates to help on their journey on finding a better career to improve their lives. One of the tools is career insights and articles on career tips and trends such as how to create a powerful resume, how to do a first job interview, what is the job outlook of the year, and many other insights. In order to make sure candidates choose the right company with culture and values that align with them, JobStreet provides company review where employees of companies share what it feels like working in the company. Candidates also get notifications and reminders whenever they get interview invitation from their potential employers so they will not miss the opportunity.
As talent partner for employers, JobStreet does not only provide a space for employers to list their job ads, but an employer can also search candidates profile that they are looking for on JobStreet's database (only for candidates that are willing to open their profiles to be searched by employers). Like a search engine, using a feature called Talent Search, an HR professional or hiring manager could easily find the right candidates using keywords and advance filter such as position title, years of working experience, location, industry, specialization, even expected salary.
JobStreet is also partnering with local universities to run seminars to provide students with knowledge on what and how to prepare for their career journey, giving them career tips, trends, and insights, how to improve their personal growth to get a better career. JobStreet and local universities also run career fairs for students to apply for jobs and see what their potential employers are offering as well as the culture and values of the company. JobStreet also partners with the ministry of manpower to run seminars and career fairs in small cities and towns to help government decrease unemployment in Indonesia.
JobStreet also runs a number of CSR activities to support education, a cleaner environment, and donation. In order to improve the literacy of Indonesian children, JobStreet is collecting books from employees to be donated to children foundations. To encourage employees to read and improve their personal growth, JobStreet also provides a smart corner or small library in the office where employees can donate their books and other employees could borrow the books for small fees that will be donated again to children's foundations.
To do its part for a better and cleaner environment, JobStreet is running an internal campaign of less trash in the office. Learning from Japan that you can significantly reduce the number of trash bins in public places like cities but still manage to become one of the cleanest countries, JobStreet also removes all trash bins in employees area and only put one big trash bin in the pantry. This leads to employees throwing away less trash and significantly reducing the trash daily volume. Management also keeps reminding and encouraging employees to use a tumbler, and to reduce plastic and Styrofoam use.
On the social part, an employee committee will collect donations from employees every Monday that will be donated to children with cancer. The committee will visit and spend time with the children every month when delivering the donations.
Currently, JobStreet is taking on a big project called laws of attraction where the company will run the biggest candidate survey in Indonesia with over 6 thousand respondents to find out key drivers attraction for candidates to apply for a job and stay in a company. The project is expected to give in-depth and actionable insights for employers to attract talents to their company and retain their employees. The result of the survey is expected to change employers policy for examples giving a better career and development for employees, better work and life balance, and improve salary and compensation. Eventually, this change of policy is expected to give employees a better career and improve their lives.
Inspiration
"During my early years with the company when internet penetration was still very low, I would go all over cities and towns in Indonesia to run career fairs and seminars to introduce online job market place to candidates. I even taught them how to create an email account, so they will be able to register on our platform and start searching for jobs. Now after more than 10 years helping candidates find the right job, I often get a big smile from people who find out I work for JobStreet as they got their jobs from JobStreet. I feel proud that my work and effort have helped people to improve their lives through better career". - Faridah Lim, Country Manager of JobStreet Indonesia.
Looking at high unemployment in Indonesia, especially access to jobs in small and remote cities and towns, the leaders aim to cover more parts of Indonesia to increase job opportunities. They also focus on bringing only quality jobs and filter out/eliminate jobs that are suspicious scams/frauds, or disadvantage for candidates, e.g. do not offer fixed salary, commission only.
Overall impact
Millions of candidates are hired through JobStreet and many candidates are helped to get a better career as JobStreet is there for them from the beginning of their life and career stage as fresh graduates until they are in the top management, they have a family and getting back to corporate lives.
Not only candidates but also employers from SME to multinational companies are able to fill in positions with talents that they are looking for to grow their business. JobStreet is also there for employers from the beginning of their journey as small companies until they grow bigger with more complex recruitment needs.
The mission of the company to give a job for every Indonesian and improving lives through a better career is always ingrained in the company's initiatives, action, and journey. The company is not only improving people lives but at the same time also improving their culture and values shared among the leaders and employees in the company.
Business benefit
Revenue raised from employers who posted job ads on the platform and use many of JobStreet features and recruitment solutions such as Talent Search, stand out listing (a premium job ads that stand out to attract more candidates, employer branding solution such as homepage banner, top employer banner, company profile banner, floating footer banner, etc.
The company always make sure candidates well being are taken care very well by firstly giving at least minimum wage (none of the employees are below the minimum wage) and offer competitive salary and compensation package in the industry. Employees are given insurance, paid leave even in the first month they join, birthday leave, maternity leave, long service award, and many other benefits. JobStreet also gives awards and recognition for performing employees and provide JobStreet education to improve employees' knowledge, skill, and personal development. The company is also continuously doing product development and enhancement to help to solve customers and candidate challenges, such as improvement in artificial intelligence to give better match of candidates and the jobs, the launch of company review, laws of attraction, career insights, etc. to keep becoming top of the mind brand and leading market share.
Social and environmental benefit
Society benefits from access to the jobs provided by JobStreet. Millions of candidates have gotten a job through JobStreet, from fresh graduates, junior management to senior management. Candidates get a better career and are better income to support their families and contribute back to society. Companies are able to fill and hire the talent they need to grow their business from a small to bigger company. The growth of the companies also helps to improve the businesses, community, and the people around them. Companies are able to have more outlets or stores, hire more people and improve the local community.

Interview
Faridah Lim, Country Manager
Keep this story going! Share below!
JobStreet Indonesia
Jakarta, DKI Jakarta, ID
Business Website: www.jobstreet.co.id
Year Founded: 2006
Number of Employees: 51 to 200
JobStreet is an online job marketplace in Indonesia that aims to improve people's lives through a better career. Having all job opportunities available from fresh graduates, junior to senior management, and part-time to freelance, JobStreet does not only serve as a job marketplace but also career partner on every life stages of people's lives. JobStreet has also matched the candidates with employers to fulfill their recruitment needs. Over 8 million candidates and 80 thousand companies in Indonesia in 2019 have joined the platform.