A Holistic Approach To Absenteeism
Kinvolved
Overview
Ms. Altman started her career as a teacher and immediately discovered that absenteeism was a fundamental challenge affecting quality education.
The lightbulb moment happened at a parent-teacher night when the parent of a student named Alexander was surprised and embarrassed to find out from her daughter's report card that her daughter was missing almost 50% of the school day, and she had never received a call.
Ms. Altman went the extra mile to save Alexander's mom's number in her phone, which eventually blossomed into a wonderful parent-teacher and student-teacher relationship resulting in a positive turnaround in Alexander's academic life, and the birth of the KiNVO App.

The Innovation story can be found at https://vimeo.com/321343378
Authors
Patricia Watts
Maria Padilla
Elly-Han Beaulieu
Stephanie Shaw
School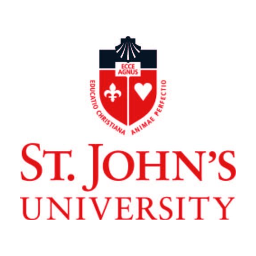 St. John's University
Professor

Charles Wankel
Innovation
The KiNVO App sends instant, translated text messages, emails, and robocalls to families about attendance. Parents and guardians reply, and a single attendance contact receives all attendance responses. Within the KiNVO app, attendance data visuals illustrate trends in student, course, and school-wide attendance behavior.
KiNVO is an attendance and communications app. Districts that use KiNVO to track attendance and engage families average a 2% increase in Average Daily Attendance (ADA) in their first year—and that translates to a serious budget boost.
KiNVO is a powerful, user-friendly technology tool that equips educators, parents, and students with data that highlights attendance patterns, all in service of motivating change.
Miriam Altman & Alexandra Meis, Co-founders
Inspiration
The co-founders, Miriam Altman & Alexandra Meis, first had the opportunity to go to India over the winter break, while both were graduate students at NYU. They were charged with collecting informative conversations on the ground from people who had innovative and policy experience. Not only did they learn other best practices, but they had a conversation with an experienced entrepreneur who suggested that they narrowed their scope to a specific area of need. They identified family engagement as a tool to combat absenteeism, and eight years later, the attendance issue is a growing problem.
Because Ms. Altman's dad is a successful social entrepreneur, this further gave her the foundation, value system, and motivation for Kininvolved. In addition, she got her exposure to the education system from working as a core member at Teach America. Worth mentioning is the strong partnership she has with her co-founder, who is equally committed to this cause.
Their work is effective, helping districts across the country achieve remarkable outcomes such as reducing chronic absenteeism for ELL students by 22% and improving graduation rates by 11%.
Overall impact
Overall, Kinvolved growth is indicative of its impact on business, society, and the environment at large, as highlighted in the different sections. The testimonials and reviews speak to the concrete evidence documented by average daily attendance and a decrease in absenteeism. Kinvolved can increase attendance for student achievement and graduation rates which are both critical to obtain funding.
Success Story: A small school district in Wayne County, Georgia comprised of 5000 students. With the use of Kinvo, they were able to retain six PreK classes which translate to 110 kindergartens or 2% of her enrollment. This retention is very significant for a small district.
The Overall Impact of this Innovation is far-reaching. More information can be found at https://vimeo.com/321374868
Business benefit
Since the school pilot program in 2012, Kininvolved is constantly collecting data through interviews and surveys. This information is shared in their Impact Report that goes out in January of every year.
Kinvolved currently works with approximately 250 NYC schools which have reportedly seen improvement in daily attendance at a rate of 13 times that of the average schools not using the KiNVO program.
Various Case studies have shown positive results, both qualitative and quantitively reporting a 10% -20% reduction in absenteeism. This is in addition to improvement in academics, credit cumulation, and parent engagement.
Social and environmental benefit
As a result of the pandemic, there has been an increase in the user base from approximately 400,000 users to 600,000. Ms. Altman also shared that there is an increase of 200 in the percent of messages at the end of the Spring semester. These numbers are indicative of ongoing engagement in a text-based way.
Because absenteeism is specific data, attendance becomes the most critical predictor for graduation rates as early as PreK. Ms. Altman shares some vital stats built on several case studies that support the theory of a correlation between attendance and graduation rates, as follows:
Kids who are chronically absent from Pre-K are more likely to be far behind their peers at the 3rd-grade reading level.
9th-grade students who miss 10% of student days have a 30% chance of graduating from high school.
Graduation is associated with higher levels of income.
Interview
Miriam Altman, CEO and CO-FOUNDER
Keep this story going! Share below!
The company is called Kinvolved, and the App is KinVo. Their mission is to help the K-12 School System in the United States solve the absenteeism crisis. It is embedded in the Tiered Intervention Model, which focuses on school districts' attendance, broken down into three different tier levels.
Tier 1. Healthy attendance
Tier 2: Moderate absenteeism
Tier 3: Chronic absenteeism
Based on the data, Kinvolved has aligned its software (KiNVO) to help school leaders and school districts identify students in danger of falling in tiers 2 and 3.
See link https://vimeo.com/265386383 for a more in-depth overview of Kinvolved.