A Healthy Team: Mother and Baby
Dimagi
Overview
The world of technology has enabled us to discover and create new capabilities across various industries that improve our lives in many ways. Dimagi, Inc. is a for-profit social enterprise based in Cambridge, Massachusetts, USA, that delivers open-source software technology suitable for low-resource settings and underserved communities. They have a powerful mobile data collection platform that organizations can use to build applications that improve the quality and efficiency of services in the most remote corners of the world. Some of the projects the company works on covers maternal and child health, agricultural extension, and financial inclusion. There are so many health and economic challenges people all over the world are facing and technology helps us to explore how we can disrupt these challenges and connect people with the tools and resources they need to live a better and healthier life.
Authors
Nyuma Gumaneh
Justin Gosine
Jasmine Batacan
School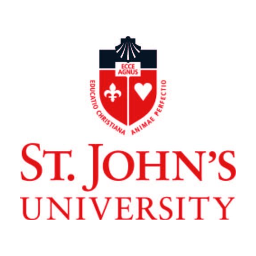 St. John's University
Professor

Charles Wankel
Innovation
In the medical field, data collection and data analysis has become a powerful tool to produce new insights to detect and fight diseases, as well as provide better treatment methods. Dimagi focuses on data driven projects in countries that lack tools to offer better health to their citizens. They work with the ministries of health and NGOs in countries like Tajikistan to make a real impact. Dimagi looks to offer sustainable high-impact digital solutions in underserved communities.
They provide digital solutions that align with what users need and can be beneficial in the long run. When developing new projects they look at who is facing problems and what is being done to solve these issues. For frontline workers in low and low middle income countries, there was no solution for frontline workers to have a management system for their devices. By creating a solution specific for this market, it creates a more sustainable and productive operation to offer stronger health technology in these countries. They determine whether to create a new solution or apply an existing solution. Additionally they research and question the current state of a potential solution as a whole. For example, with model device management it was necessary to understand it in a broad context in different markets and see how it can apply to the problem for frontline workers in low and low middle income countries. There were only mobile device management solutions for established companies to protect their devices used for operations. Dimagi spotted a market with a problem, considered a solution, researched the solution in a broad context, then created a solution to fit their market.
Inspiration
Dimagi's origin story began in 2002 when it was founded on the premise of utilizing technology to assist underserved populations around the world. In the word's of the CEO, Jonathan Jackson, "Dimagi is wholeheartedly committed to creating a more just, inclusive, and tolerant world. That's why we exist." The company is committed to not only transforming the world but also fostering an inclusive work environment. The company prides itself on working to make progress. Despite the severity of poverty and undeserving of populations, Dimagi acknowledges that the efforts will come in strides and will not be easily achieved. The company CEO's values and aspirations are modeled throughout the company within the organization's mission and the individuals who work in it. While working to create a better planet, it comes with shortcomings and challenges logistically and financially. Doing work for others is not enough to generate the impact needed to maintain stakeholders and navigate a fluctuating market. However, Dimagi has powered through the unpredictable challenges and still maintains its integrity as a company to serve others.
Overall impact
Dimagi's core products and services are CommCare, FocusMDM, and Solutions Delivery. CommCare proved to be especially helpful during the COVID-19 Pandemic when government and agencies used its digital capabilities for its covid response, contact tracking, and vaccine delivery. CommCare enabled frontline workers with the tools and data needed to respond and provide care for patients. At the onset of the pandemic, government agencies, the healthcare industry, finance companies, technology companies and various others were all trying to figure how to respond and prepare for a world with covid. We all saw how quickly the world adapted and evolved, and it's no surprise the role technology played in our ability to pivot during times of difficulty. In 2021, the U.S Agency for International Development (USAID), in partnership with the Ministry of Health and Social Protection of the Population, launched the new USAID Healthy Mother, Healthy Baby Activity. According to the USAID, "The USAID Healthy Mother, Healthy Baby Activity will provide technical support to strengthen all levels of Tajikistan's health system and work to influence social norms on nutrition and health care for mothers and children to promote the adoption of healthier behaviors." Dimagi created an app powered by CommCare which is designed to help healthcare workers and community leaders increase the quality of their service delivery with the Healthy Mother Happy Baby program in Tajikistan. According to Vink, the application helps support the overall program by providing information growth monitoring charts, prenatal care, and various health indicators that are tracked by healthcare workers.
Business benefit
Dimagi's technology and resources are designed to help low resource and underserved communities across the globe. Currently, Dimagi is supporting the MoHSPP and other health care stakeholders to establish an open source MNCH app powered by CommCare. This app allows the user to access health care information to accelerate medical decisions. This application comes in three different forms: Community Based Events, Antenatal and Postpartum Tracking, and Children under 5 tracking. It utilizes "local, regional, and global best practices to be adaptable to a wide range of contexts and can be modified beyond its current use" (US AID, 2022). Additionally, the Healthy Mother Happy Baby program in Tajikistan aims to improve the quality of healthcare, increase access to health services, and help meet increasing demand in 12 districts. The project will build the capacity of health providers through in-service training and ongoing continuing education; integrate person-centered care across hospitals, PHC facilities, and support an enabling environment for skilled, motivated providers by expanding QI efforts and availability of infrastructure and equipment.
Social and environmental benefit
Dimagi looks to apply its technology to serve countries and communities in need of sustainable health solutions. There are numerous countries that do not have the technology capable of serving their communities. By building and scaling sustainable, high-impact digital solutions that amplify frontline workers and programs, Dimagi is supporting healthy lives and promoting wellness for all. Dimagi is a B Corp and certified Benefit Corporation, with 1 million users supported on their CommCare technology in more than 130 countries across more than 300 projects and programs. They intend to leave a lasting mark in the countries they serve, along with the highest stands. They ensure that they implement the most up to date technology that is still easy to use and understandable for the end user. Meaning that frontline workers have access to long term technology that over the years, anyone in the field can pick up and use.
Dimagi works with clients such as the World Health Organization, World Bank, USAID, CDC, World Vision, UNICEF, PATH, the Rockefeller Foundation, and Acumen Fund. Working with all NGOs and in the field directly, provides those in need the right resources and solutions to keep more people healthy. In Kenya, there are high rates of child mortality and HIV, Dimagi built a custom CommCare-based mobile application, where Community Health Workers register each pregnant woman or child under five years old into the formal healthcare system. The application then walks the CHW through the proper workflows for vaccinations, family planning, disease diagnosis and treatment. In Burkina Faso, Terre des hommes partnered with Dimagi to create a tablet-based application called the Electronic Register of Consultations. Built on Dimagi's CommCare platform, the REC aims to increase nurses' adherence to IMCI protocols and improve their quality of care by providing enhanced decision support and case management capacity. In Zimbabwe, in collaboration with Econet Wireless and the Zimbabwean Ministry of Health, Global Solutions for Infectious Diseases created a mobile system with Dimagi and ODK Diagnostics to better process rapid diagnostic tests for HIV and malaria.
Interview
Wouter Vink, Director of Solutions Delivery
Keep this story going! Share below!
Dimagi
Cambridge, US
Business Website: https://www.dimagi.com
Year Founded: 2002
Number of Employees: 201 to 500
Dimagi is a certified Benefit Corporation and leading social enterprise helping organizations maximize the impact of their frontline workforces. They are focused on changing the way frontline services are delivered by providing customers with better data and giving their workforce new tools to help those in need.