A Healthy Lifestyle and Helping the Environment with Playa Bowls
Playa Bowls
Overview
Playa Bowls serves healthy foods and beverages while using refurbished and recyclable materials to create their stores and utensils. Through their innovations, they not only promote a healthy nutritional lifestyle but also encourage being eco-friendly.
Authors
Stavan Nayak
Tyler Olivieri
Lei Zhang
Ryan Buckler
Danielle Ron
School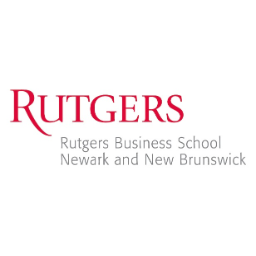 Rutgers Business School
Professor
Joseph Markert
Innovation
Trademarked as "your slice of summer, anytime," Playa Bowls specializes in açaí, pitaya, coconut bowls, and smoothies while still keeping sustainability and community in mind. This type of business innovation relies on their ability to provide deliciously healthy creations from the freshest ingredients. While other açai competitors do exist, Playa Bowls promises to use ingredients of the highest quality, which is how they differ from similar organizations. Playa Bowls also uses ECO bowls, spoons, lids, and straws to minimize their environmental footprint. While they do consider their innovation to be their tasty combinations, the company also works towards building healthier and happier communities, which is why they also strive towards minimizing their environmental footprint.
Playa Bowls as a whole prides itself on their ability to provide deliciously healthy combinations while being as eco-friendly as possible. Their innovation deals with the building of healthier and happier communities through the distribution of nutritionally tasty combinations. Playa Bowls is considered to be an innovative company since they are directly impacting the community through their healthy treats. The New Brunswick location is no exception to the innovation of Playa Bowls. The employees oftentimes "create special bowls and innovate new products" for the purpose of differentiating themselves from their competitors and to keep their customers interested. Their açai-related combinations directly impact the community by granting access to food that tastes good and is also extremely healthy, which in turn allows their customers to take a step toward healthier lifestyles.
Environmental importance and a Healthy Lifestyle
Inspiration
Robert Giuliani & Abby Taylor were inspired to make their own version of the açai and pitaya bowl after finding them on many of their surfing trips from places such as Panama, Hawaii, and Puerto Rico (https://www.playabowls.com/our-story/). After setting up a small shop in Belmar and gaining traction after years of hard work, Robert and Abby took their business to the next level and started a Playa Bowls Shop. As active surfers, both Robert and Abby were proponents of a healthy lifestyle and only wanted the best for their environment. As they grew their company to multiple locations, they made sure their message of a healthy lifestyle grew as well. Thus, from a small stand outside of a pizza shop to thousands of employees and 65 stores, Robert and Abby use their inspiration to help the environment through their business and employees.
Overall impact
Playa Bowls is an industry innovator when it comes to recycling and being eco-friendly. By using recyclable materials and working with local recycling entities, they are reducing not only their own environmental footprint and waste pollution, but their community's as well. This current effort to create a healthier environment is something that helps not only in the short term by reducing waste, but also for the future. More specifically, Corey spoke about how their goals are about "recycling our products in order to save the environment for future generations." Though we will have to wait and see how effective Playa Bowls will be in the long run, one way we can already see its benefits is through the reduced waste output in the locations where there are Playa Bowls store units.
Another effect Playa Bowls has is its impact on people's open-mindedness to healthy eating. With an estimated 250 to 1,000 bowls being sold at various locations around the country, there is no doubt that Playa Bowls is dealing with a quality product (Corey). However, the fact that up to 1,000 bowls can be served in a single day at a single location also shows that people are being convinced that a healthy diet and well-being can be acquired without the cost of good taste. The accumulation of short-term customers would ideally translate into a new generation of people who regularly and happily live off of a healthy diet.
Competition is always present when business is involved; however, with Playa Bowls' mission, they are dealing with different types of competition. While their short-run competition may be other açai and plant-based food companies, their true competitor is other restaurants and companies that offer cheap and unhealthy food items, as those are the entities that directly oppose their mission.
Business benefit
The success of the original Playa Bowls' locations can be seen through their exponential growth within the past years in terms of customers, stores, and the addition of new products. What started as "a blender, a patio table, a fridge and a freezer and set up a makeshift pop up stand on the sidewalk in front of the pizza shop" (https://www.playabowls.com/our-story/) has turned into many nationwide locations and thousands of employees and customers. In just two years, Playa Bowls has managed to open over 50 stores, reaching a total of 65 locations within the United States (www.playabowls.com). Though the massive increase in the number of locations proves the business to be thriving, there are many other factors that show growth. With the goal to move outside of just fruit-based bowls, Playa Bowls has added multiple products such as poke bowls, juices, and soups, all of which contribute to the same healthy message of their signature açai bowl.
In addition to product and store expansion, Playa Bowls have managed to use their positive message to retain and employ over 1,000 people. According to Corey, on a normal "in-season" day, their location serves about 250 bowls, which does not even include their other products such as poke bowls, smoothies, juices, and more. Additionally, Corey also stated that the major locations do up to four times this, selling up to 1,000 bowls a day.
Social and environmental benefit
Playa Bowls is a company that has stayed true to themselves and their customers. They have continuously proved that they have strong concern for the environment and the well-being of all people. Their innovation includes using recyclable materials to make bowls, spoons, lids, and straws. Also, they are partnered with their "local reuse companies on unique recycling solutions to increase use efficiency and reduce waste" (www.playabowls.com). Furthermore, something very fascinating is that their stores are made using materials that are 50% reclaimed or refurbished. Lastly, another smart concept Playa Bowls is aiming for is to install all LED lights in all locations by the end of 2019. Therefore, Playa Bowls is not only directly benefiting the environment, but encouraging others to do so while living a healthy lifestyle.
All of the amazing different innovations that Playa Bowls has pursued shows their interest and care in the betterment of our struggling environment. They have a big name and it is starting to spread. Thus as a popular company, Playa Bowls is acting as an exemplar that shows how a business can make the world a better place.
Interview
Corey Mounce, Manager
Keep this story going! Share below!
Playa Bowls
New Brunswick, New Jersey, US
Business Website: https://www.playabowls.com
Year Founded: 2014
Number of Employees: 1001 to 5000
Playa Bowls is a food and beverage company that provides fruit and vegetable-based items as a healthy option to improve one's diet. With locations around the United States, Playa Bowls welcomes all people to enjoy their amazing menu.