A Greener Glasgow
Aspire Community Solutions
Overview
Aspire Community Solutions is a Social Enterprise based in Paisley providing a variety of services in Construction, Landscaping/Groundworks and Cleaning services across Scotland, while delivering Social Impact and change. Meeting the requirements of Goals one, four, eight, ten and fifteen, Aspire community Solutions helps to reduce poverty, encourage education and inspire individuals to maximise their potential. In addition, improving greener spaces and without a specific demographic, Aspire manages to achieve all five goals.
Authors
Elizabeth Fleming
emma mccarthy
Megan Hughes
Naomi Mills
School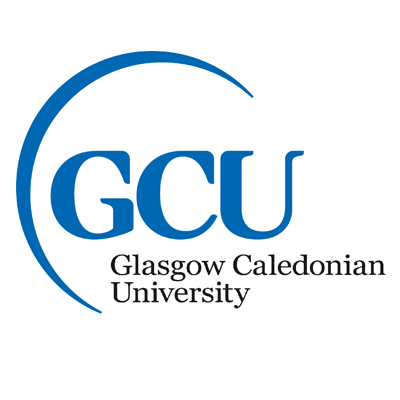 Glasgow Caledonian University
Professor
Shariq Sheikh
Innovation
Aspire Community Solutions use an innovative business model which combines two business types; a commercially viable organisation and a registered charity. This allows Jordan to achieve his aims of reducing poverty, increasing education and raising environmental awareness across Scotland while also ensuring financial stability for both him and his workforce.
Aspire Community Solutions offers a variety of professional services including, construction, landscaping, groundworks and commercial cleaning services. The innovation is unique as it provides recruitment and training to people who have experienced significant barriers to employment. These individuals are often, young people, former criminals and people who have experienced substance abuse or homelessness. Jordan's social enterprise model allows these individuals to work alongside a team of permanent, experienced tradesman who help them to develop creative, practical and professional skills. Unlike other social enterprises, Jordan does not limit the training and employment opportunities with a specific timeframe, both him and his team continue to support individuals until they have the confidence and ability to seek other employment.
Jordan developed his innovative business model as he seen a gap in the market for such an organisation. Aspire Community Solutions now contributes positively at both a local and national level by enhancing the skills and employability of people who otherwise would not have encountered such opportunities.
Inspiration
Given that Aspire Community Solutions is a community focused company. Having grown up in Paisley, Jordan recognised the classist and geographical inequality present. Stating that having personal insight of "growing up in an area of high deprivation" with a severe lack of positive opportunities for young people growing up; noticing the "only real choices available in such areas are drugs, alcohol and violence." This is because Glasgow is still the most deprived city and local authority in Scotland – with nearly half of the residents living in 20% of the most deprived areas of Scotland.
Jordan wanted to create these opportunities for young people, vulnerable people, people willing to work to create a change in their lives. Adding in the interview that the company has an "open door policy for anyone" with motivation and a good work ethic. Jordan does this because he is a juxtaposition unto himself: being inspired by the lack of inspiration he grew up around. In 2016, 19% of children lived in workless households, which is 6.5% higher than the national average; with the percentages of children living in relative poverty continuing to grow each year.
Helping people is the constant motivational factor behind this organization and its founder. Jordan is inspired to breed positivity by providing people who may be lacking in opportunities or just haven't had a shot at success yet whilst, also, breeding positivity in the jobs that the organization carry out: creating positive spaces all over Scotland because Jordan understands that Glasgow isn't the only area of Scotland that is in need of help.
Overall impact
It is certain that Jordan provides the support needed to bridge the gap between disadvantaged individuals and employment, whilst additionally delivering a viable commercial service. Making positive impacts socially and environmentally have subsequently enabled the requirements of the one and four of sustainable goals to be met simultaneously. Goals one and four underlines 'No Poverty' and 'Quality Education' respectively, so by providing training and employment opportunities to people currently out of work helps to achieve these goals.
Using a 'positive routes' development system encourages individuals to mark their first positive route by securing permanent employment, transferring and applying their knowledge and skills to future employers. Jordan stated, 'it's good for them to talk to their own social group and actually see that there is a change and it's good to be out there earning money, rather than causing trouble, drinking or sitting unemployed'. This highlights the positive changes in attitudes Aspire Community Solutions has achieved, and as a result, approximately out of thirty individuals, 90% of individuals have entered into employment and 7% of individuals have continued into further training and education.
The company continue benefiting the environment by not only opening greener spaces but also by reducing their carbon foot -print. Advanced planning of long-distance journeys helps eliminate unnecessary trips and thus reduces their diesel consumption. Additionally, Jordan identified that they still have a long way to go but are maintaining and updating their vehicles which will ensure that their environmental impact is kept to a minimum.
Furthermore, referring to the perceptions that social enterprises are associated with, Jordan commented 'that showing we actually can deliver, will start to improve over time'. Aspire Community Solutions' progress has been recognised and awarded by Social Enterprise Scotland and as a result an increase in larger contracts have been tendered. Forming a positive representation of social enterprises.
Business benefit
Jordan stated that he founded the business as a social enterprise, which has enabled the company to achieve greater income revenues to support the business. Originally the business was dependant on government funding, however with the restructuring the business is now able to utilise other revenue streams that allows the business to develop further. The strategic decisions Aspire Community Solutions make are determined by the Managing Director as well as the Board of Directors that are at hand to assist in making decisions.
Aspire Community Solutions carry out corporate contracts for local businesses in their region such as Trident House in Renfrew carrying out renovations. They also conduct other practices in local projects such as tree planting and road work repairs. In addition, the business also carries out private home work contracts that include renovating properties as well as landscaping. Much of the profit made by the company is reinvested to allow the organisation to grow further in order to make a greater social impact. A social enterprise can be seen as a platform during the start-up stage in attracting customers to a growing business.
While the business is currently not being funded by the Scottish Government and Local Councils, the business is aiming to secure contracts with them in the foreseeable future. Aspire Community Solutions aim to achieve this through bringing in greater market growth nationally and increase revenue that it has currently been highly successful in accomplishing by increasing its revenue "year on year" in accordance to the Managing Director. Furthermore, Jordan highlighted that the company has secured two of its biggest contracts in 2019, thus allowing the business to grow further.
In terms of the business aspirations, the business intends to expand throughout Scotland and have a more significant social impact and environmental impact. The Scottish Government currently does not support Social Enterprise construction projects for funding (that the company mainly focuses on) through its portfolio specifications. However, the frameworks are due to be reviewed in the near future by the Scottish Government's procurement team in accordance with Aspire Community Solutions.
Social and environmental benefit
Jordan suggests that Aspire Community solutions values the impact of their organisation on society and local community, as it is fundamental to the business. This was clear that they are driven through the interest of the community and wanted to make an impact. As stated before, Jordan grew up in an area of high deprivation and it was clear he wanted to make changes to others, like he did himself. The Scottish Government have stated that the "unemployment rate in Scotland was at 3.5 per cent in 2018" an all-time low compared to 2011 at its highest at 8.5 per cent.
The supported business prides itself on the open-door policy they have applied to the business, their impact is around enabling members of the community, regardless of their background. This links with number ten of the sustainable development goals 'reduced inequality'. It is imperative to the sustainability of the social enterprise that they maintain this goal and it is as at the core of their everyday business decisions.
Jordan also placed high emphasis on their community efforts, he believes there is importance in looking after the community and environment. This also links in with number eight and fifteen of the sustainable development goals, both of these goals go hand in hand in terms of Jordan's long-term goals. Jordan creates a workplace environment and training for individuals whilst helping the environment through tree planting and cleaning up. It is clear that Aspire Community solutions are seen as a pivotal enterprise to the advancement of social and environmental innovation in the support of sustainability.
Interview
Jordan McPhail, Founder
Keep this story going! Share below!
An Award Winning Social Enterprise based in Paisley providing a variety of services in Construction, Landscaping/Groundworks and Cleaning services across Scotland, while delivering Social Impact and change.
They have trading divisions of Aspire All Trades, Aspire Groundworks & Landscaping, Aspire Cleaning Services, Aspire Recycling & Re-Use and Aspire Developments.