A Greener Coffee for A Greener World
Starbucks
Overview
Starbucks focuses on innovating the agricultural process by providing sustainable and safe methods to their supplying farmers. They aim to make agriculture as efficient, sustainable, and environmentally beneficial as possible while improving the workforce.
Authors
Ishaan Patel
Quinn Tovey
Erjon Krivca
Fan Fei
School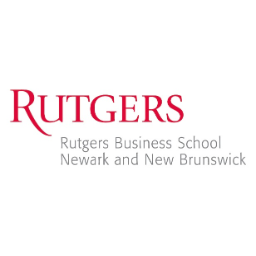 Rutgers Business School
Professor
Joseph Markert
Innovation
Starbucks is in a partnership with the World Business Council for the United Nations Sustainable Development Goals. They do not just commit and contribute to a few of the UN SDG's, but in fact, they contribute to all 17 of the goals. Daily, Starbucks advances closer to its main goal of making all coffee 100% sustainable, strengthening communities, creating greener retail, and creating opportunities for all individuals. Just a few of the many goals they are attempting to achieve are: increased resilience and adaptation to climate change, increase food availability by 50%, and reducing agriculture-related emissions by 50%, all by 2030.
Starbucks' "One Tree for Every Bag" program invests in tree renovation at Origin to increase productivity and maintain coffee quality, hoping to provide 100 million trees to farmers by 2025. Each bag of Starbucks coffee purchased at a franchise location will account for one tree sent to farmers. Starbucks even trains farmers in sustainable agricultural practices and fair labor treatment and equality while even giving them access to credit. Sustainability is the most important aspect of agriculture. Sustainable methods are critical, to avoid damaging croplands and the fertility of the existing soil, while also making sure land and water are not polluted by chemical fertilizers or pesticides. Starbucks plans to invest in 100% renewable energy by 2020, committing to 100% green energy in retail, also aiming to deploy 10,000 greener stores by 2025. The company also plans to push recycled content and provide greater access to cup recycling to retail locations.
Inspiration
There are a large variety of companies around the world that make efforts to follow the Sustainable Development Goals put forward by the United Nations. However, the extensive commitment to these objectives by Starbucks allows it to stand head and shoulders above the rest of the competition. Starbucks' actions seem to transcend the world of business, as they seem genuinely interested in making the world a better place. It is inspiring that Starbuck's is focused on improving the world around them, rather than one that puts in bare minimum effort to gain higher favor in the public eye.
Beyond the inspiring good deeds themselves, there is a greater overall idea that Starbucks has successfully utilized to their advantage. Through their intense focus on attaining the Sustainable Development Goals, they have created a sense of nobility and importance within the employees of the company. As two employees at the company have stated, "There is a great feeling of doing the right thing in life when you realize you are a part of something much bigger than yourself." These workers have a strong feeling that what they are doing is important, and as a result of that, they feel happier and more motivated in their work.
Starbucks' efforts have not only yielded benefits for the world but also themselves. Their efforts have resulted in workers who are happy and proud of the company they work for, which will likely result in an output of greater quality and quantity. Starbucks has proven that a company can devote itself to following sustainable development goals, while still experiencing massive success as a result of their efforts.
Overall impact
Starbucks ' efforts towards achieving sustainable development have massively impacted the world for the better. Through their actions, they have not only allowed their own company to benefit but also society as a whole. One such example of how they contribute is through their Starbucks College Achievement Plan. As part of this plan, every benefits-eligible U.S. employee working part- or full-time receives 100% tuition coverage for a first-time bachelor's degree through Arizona State University's online program. Through this program, people who may have been previously financially restricted from attending college will now be able to continue their education for the betterment of their own lives.
The company has also made it known that they strive to make innovations to their employment strategies. The company has outlined a plan to hire one-hundred thousand youth employees by 2025. In addition to this, they have also pledged to increase their employment of veterans and military spouses to twenty-five thousand and their employment of refugees to ten-thousand all by 2025. This initiative will be massively beneficial by the time of its implementation. It will provide greater financial stability to the groups impacted by this initiative, who otherwise may have found difficulty achieving so.
The massive impact of Starbucks' actions extends beyond there. Another innovation which Starbucks has pursued is their "One Tree for Every Bag" program, which aims to provide one-hundred million coffee trees to farmers by 2025. Through this initiative, relief will be provided to coffee farmers who have struggled in the changing climate of the world and the issues that have come with it. These are only a few of the wide variety of ways that the significant efforts of Starbucks have led to a positive impact around the world.
Business benefit
Innovations that benefit the environment and employees appeal to customers. Good business and environmental practices naturally appeal to customers. The One Tree for One Bag program would fit into this category. The idea that if they buy a bag of coffee from a franchise Starbucks would plant a tree, helping to fight against climate change, the customer would be more likely to purchase. They feel like they are doing a good deed, while also benefitting themselves. Starbucks, therefore, increases its revenue due to this program. These environmentally friendly goals also include investment opportunities in green energy and greener retail establishments.
Starbucks has set forth a plan to employ 100,000 youth by 2020, 10,000 refugees by 2022, and 25,000 veterans and military spouses by 2025. These goals not only increase employment for Starbucks but also increase opportunities for those individuals. Better employment and agricultural practices directly benefit supplier and employee well-being, leading to better retention. Due to better treatment and opportunity, the supplier and employees will be more willing to stay with the company. Better treatment increases employee motivation, resulting in better performance in corporate and franchise settings.
Social and environmental benefit
There are multiple innovations that Starbucks has in place to benefit society and the government. Starbucks plans on planting trees for the environment and reducing agriculture-related emissions. Starbucks also plans to increase food availability by 50%, and when it comes to the society and the customers of Starbucks itself, other than increasing employment, Starbucks actually offers online 4-year education for partners through the Starbucks Global Academy.
Starbucks' efforts on planting trees are striving to create sustainable agriculture. It trains coffee farmers, plants 100 million trees, and works on making all coffee 100% sustainable. Such innovations intensively facilitate the sustainable development of agriculture, making society and the environment benefit from these effective innovations.
In addition, Starbucks follows the green retail strategy all the time, which contributes to build green stores and protect water use worldwide. Through this greener retail plan, Starbucks is able to recycle the used hot cups that promote recyclability and reusability. As green recyclability extended by Starbucks, the pressure of disposable use of cups on the environment will be reduced to a great extent. This green retail strategy might potentially encourage people's decreasing use of disposable cups and straws, such as popularizing paper straws that can be recyclable.
Interview
Tony, Crew Member
Keep this story going! Share below!
Starbucks
Piscataway, NJ, US
Business Website: https://Starbucks.com
Year Founded: 1971
Number of Employees: 2 to 10
Starbucks is a top competitor in the food and beverage industry that focuses on beverages, their specialty being coffee. Their mission is to create a culture of warmth and belonging where everyone is welcome within communities.