A Golden Manufacturing Story
Poongwon Jewelry Inc.
Overview
The business innovation used by Poongwon Jewelry Products Inc. utilizes unique software, which helps limit the negative impact during production. The CADD software (Computer-Aided Design and Drafting) minimizes waste production and corresponds with the 13th UN Sustainable Development Goals, Climate Action. Also, the owner prioritizes safe materials and avoids hazardous chemicals, satisfying the 9th UN Sustainable Development Goal (Industry, Innovation, and Infrastructure). While the CADD software is not unique, including safer materials into the manufacturing process is.
Authors
MATTHEW LEE
Karan Patel
Mitchell Wolf
Nicholas Cuccio
School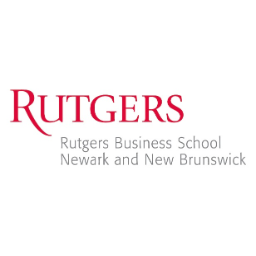 Rutgers Business School
Professor
Kenneth Welch
Innovation
The specific innovation that Poongwon Jewelry Products Inc. uses is Computer-Aided Design and Drafting (CADD) software. The software increases the designer's productivity, improves the quality and dimensional accuracy of design, and creates a database for manufacturing. Once a jewelry designer conceptualizes the jewelry design, it is drawn on paper and then into the system. Constructing a design into the system is facilitated through the Computer Aided Designing technology (mentioned earlier). This software minimizes the waste from jewelry manufacturing related to the thirteenth sustainable development goal Climate Action on the United Nations' Sustainable Development Goals list. It prevents the excess carbon release from the machinery and limits the overall waste produced. "Implementation allows designers to lower production costs, work faster & more innovative, and ultimately leads to quicker project completion," Mr. Lee explained. Because designers can work more efficiently, companies invest more in Industry, Innovation, and Infrastructure, the UN's ninth Sustainable Development Goal. The company manufactures jewelry which creates better for the environment and makes it a preferable product for consumers.
While the first version of modern CADD software, developed in the 1990s, Mr. Lee and Poongwon Jewelry Products Inc. did not implement it in their company until later in the 2000s after the Great Recession in 2008. Although the company did not feel the effects of the crisis so severe, it did open up Mr. Lee and his executives' eyes to innovative ideas. He said, "We researched innovations that could improve our culture and motivate our workers who had environmental concerns about using the equipment used for design and manufacturing." The company did market research on CADD and saw how well it did in the more white-collar industries, so they thought it could make a massive difference in the jewelry and manufacturing industries. "In the market research that we conducted, we found that CADD software had reduced waste in different industries by more than 50% each time. Since CADD reduced mistakes, there was an efficient usage of raw materials going into manufacturing. My managing board and I decided that CADD was worth the risk for its success long term and started to implement it with their design team," he detailed to us.
Finally, Mr. Lee knows the effects of the hazardous chemicals on his workers during the manufacturing process. Because of this, he uses lead-free and antimony-free solder, and he does not buy metal amalgam that contains mercury. This measure satisfies the industry, innovation, and infrastructure goals of the UNSDG. It shows that he is innovative in conducting research and applying his findings positively to the industry.
Inspiration
When Mr. Lee first started doing his work in the jewelry industry, he saw multiple problems arise in creating jewelry. Mr. Lee said, "I began my career in the industry while doing market research for a jewelry company in Japan. There I gained plenty of knowledge in the industry, which I would use for my future business." During this time, Mr. Lee first realized how expensive it was to create these products. He told us, "They were not using their thinking hats to minimize costs. A lot of money lost." His experience resulted in him moving to South Korea to try a similar but more effective business model of making jewelry.
When Mr. Lee first arrived in South Korea in 1978, he took out a loan and founded his company, Poongwon Jewelry Products, in Seoul. While he did find the jewelry business cheaper in South Korea, there was another issue. Mr. Lee said, "He saw how damaging his manufacturing machines were to the environment." Because of this, he implemented CADD (Computer-Aided Design and Drafting) in his business (in the 2000s). CADD produces less waste than the previous machines and improves the production and efficiency of jewelry. Likewise, he knew the importance of retaining employees. So he decided to treat them well and make working at Poongwon safe for everyone. Through our conversations, it became apparent that Mr. Lee's mission is to run a profitable business that does its part to take care of the earth and its employees. He understands that the earth is his home. His workers allow his company to be so successful. Therefore, his innovations directly relate to the mission and purpose of his company. In developing his business, he ensured that he prioritized the health of both employees and the climate.
Overall impact
The overall impact of the innovation is positive and beneficial. The CADD software is excellent for employees as it reduces the frequency of mistakes and errors. The software allows for a better process to be implemented in the production process as people plan and design before performing production. The long-term effect of implementing CADD is waste reduction. Mr. Lee quantified the effectiveness of CADD by evaluating his expenses in buying materials before and after implementing the software. He quickly identified that the net difference in costs was significant enough to utilize the technology long term. When we asked about quantitative benefits for the business, Mr. Lee quickly answered that "implementation of CADD saves the company approximately $5,000 per month". The technology is excellent for him, the profitability of the business, and the employees, who can plan before execution. The short-term impact is a longer process because of the additional planning step and paying for the implementation of the software, but there are no other significant adverse impacts. Overall, it was beneficial not only for the company but also to society and the environment.
The long-term effects as briefly mentioned previously, are nothing but positive. There is a positive impact on the environment, as there is minimum excess waste and lowered carbon release. Additionally, employees are much happier, as the company's priority is their health, through the usage of appropriate chemicals and the fact that scrutinization of their mistakes doesn't happen. The costs increased, but the implementation helped the company.
Business benefit
The incorporation of CADD into the business has many benefits. It is one of the key reasons why Poongwon Jewelry Products Inc. has gained success and remained profitable over so many years. Firstly, CADD reduces the company's overall costs and expenses by allowing employees to digitally create a complex design before using physical capital and material to begin production. A quote translated from Mr. Lee's native language of Korean shows CADD's effect: "employees have many flaws. They don't care if the material gets wasted, but as the owner, I do. I made sure I did many things to minimize costs which maximize profits. I make my employees feel like family. So they enjoy working and therefore work for the wellbeing of the business. CADD is a big part of reducing mistakes and helps us restrict the amount of raw material waste." He explained to us how the software impacted the mindset of workers, who used the technology to prototype their work. It, in turn, helped the business, which benefited from fewer errors.
When we asked Mr. Lee about the materials he used, the business owner made it clear that he understood the qualities of a strong business: "Like mentioned before, I value my employees and treat them like my family, not robots. They have feelings, goals, and purpose. Their lives are important to me. So when selecting materials, I chose to use materials that did not contain hazardous materials." He advised us to operate in the same way if we were ever in a position like his. Mr. Lee's actions benefited the company in tangible and intangible ways. By showing respect to his workers, Mr. Lee raised overall morale and employee wellbeing. He also increased employee retention as people are more willing to work in a company where the employees are valued and respected. Mr. Lee's innovations helped his business reach a higher level.
Social and environmental benefit
The innovations integrated by Mr. Lee and his team are very beneficial for society and the environment. The use of CADD was undoubtedly the most impactful for his business. The use of CADD, in general, reduces the number of physical materials used by the company and reduces the amount of waste in the environment. CADD works because there is no physical paper, pencils, and other wasteful materials that will end up in a landfill. On top of that, jewelry production becomes much more efficient with this technology. As a result, the customer receives higher quality jewelry that doesn't significantly impact the environment. It is significant to understand that machinery plays a crucial role in jewelry production. Also, the mistakes elimination ensures that the carbon released out of the factories is at a minimum. Mr. Lee told us that "The study conducted by an independent Korean firm determined that switching to CADD would reduce unnecessary carbon emission by the company by 40%. We knew we had enough reason to use this technology." This result shows an emphasis on climate preservation and overall resource sustainability.
Mr. Lee also makes sure not to expose his workers to hazardous materials that can cause life-threatening issues. The workers' solder is lead-free, and he does not buy metal amalgam that contains mercury. "Mercury and lead cause severe issues in people, and I avoid using these materials to keep his workers safe. I avoid the use of other compounds that are toxic, corrosive, or flammable," Mr. Lee told us. This concern shows his care for the environment as many toxic materials, such as lead, and flammable ingredients, cause damage to the climate. He ensures the usage of clean ingredients. The innovations used by Mr. Lee's company are very beneficial to the environment and the people around him.
Interview
Kicheol Lee, CEO
Keep this story going! Share below!
Poongwon Jewelry Inc., a firm established in Korea in 1978, manufactures accessories for everyday wear using precious metals. They conduct business with several well-known companies, including Liz Claiborne, Monet, Victoria, 1928, and Tanya Creation. The company works to produce fashionable and affordable jewelry desired by people worldwide. The products created utilizing machinery are transformed into finished products.