A Fresh Future: the Tale of Farm to Fork
Bon Appetit
Overview
Founded in 1999 by the Bon Appetit food management company, the Farm to Fork initiative was perceived as a hopeful yet unachievable dream. Critics cited a consumer report analysis from 2015 which found that organic foods are 47% more expensive than their conventional counterparts. With such a price hike, many in the Bon Appetit company found that this Farm to Fork initiative would be unprofitable. However, this 47% price hike turned into a bright future that promotes good health, well being, and responsible production across universities nationwide.
Authors
Adam Knorz
Jasha Heide
School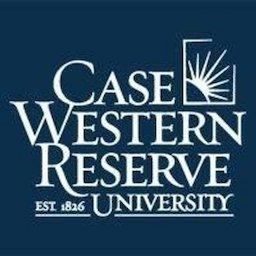 Case Western Reserve University - Weatherhead School of Management
Professors

Chris Laszlo

Gabriela Cuconato
Innovation
Farm to Fork is a nationwide movement, operating in thirty-three states and over a thousand cafes, promoting the distribution of food that is equitably and sustainably sourced. Simultaneously, this movement seeks to shift universities from serving glops of casserole dishes to creating unique, nutritious and flavorful meals.
This all stems from the locally sourced and family owned farms that Bon Appetit partners with. At each farm that is part of the Farm to Fork initiative, livestock is able to graze on open pastures, produce is grown in pesticide free soil, and farms are entirely family run. This attention to the well being of the local animals and produce is what allows for a wide variety of scratch-made delicious meals, instead of the dreaded mystery meat.
Inspiration
One such farm that Vincent W. Gaikens is particularly proud to work with is Miller Livestock, as representative of the embodiment of what Farm to Fork initiative should look like. Miller Livestock Co. is a local Ohio farm, a mere 70 miles away from the Case Western campus, that prides itself on humane and sustainable livestock practices. Aaron Miller, current owner of Miller Livestock Co., brags on his website: 100% grass fed beef, free range of cattle on the pasture, GMO free grain feed for pork, GMO free chicken feed along with free range on the farm.
All products at the Miller Livestock Co. are ensured to have humane treatment. However, open range livestock farm sustainability tends to pose a challenge for many farmers as animals often take all of the nutrients out of the soil and leave behind a barren uninhabitable environment. Miller Livestock Co. does everything in its power to ensure that they practice the goals of the Bon Appetit Farm to Fork initiative. Aaron Miller states on his website that "We use a managed intensive rotational grazing system with our cattle, paying close attention to our soils, the forages, livestock performance, and indicator species (earthworms, dung beetles, pollinators, etc.) which are working to build soil organic matter and improve water infiltration and soil microbial populations".
This sustainability approach has allowed for the Miller farms to stay and reuse the same land since the company's founding in the 1980's. What many deem as simply "too expensive to maintain", from non-GMO feed, to usage of rotational grazing and indicator species, Miller Livestock Co. has proved critics wrong. By not having to purchase new grazing ground and ensuring that the livestock practices are sustainable, Miller Livestock Co. has been able to attract healthy seeking clients such as Bon Appetit with their Farm to Fork initiative.
Overall impact
Finding organic farms was thought to be an impossible task. A large network of local farmers that grow sustainable produce to supply the thousands of students every day seemed like an unobtainable future. Despite this the goal of Bon Appetit remained the same. In fact Vincent W. Gaikens, campus executive chef of the Case Western Reserve University Bon Appetit food management branch, ecstatically proclaimed that "It's not a challenge to communicate with such a wide web of local farmers, it's exciting". "Having a large network of farmers allows a wide range of ingredients and gives me so much creativity in the kitchen, especially with regards to seasonal dishes". This sort of can-do attitude is persistent throughout the Bon Appetite Farm to Fork initiative, as people such as Vincent Gaikens get excited about these new challenges.
Business benefit
Miller Livestock Co. is just one example of a local farm endeavor. For each Bon Appetit location, the Farm to Fork initiative ensures that there is a wide network of local farmers all collaborating together to bring the best possible produce to the table. Interviewee Vincent W. Gaikens brought up a stunning example of how having such a wide network of local farmers can be extremely beneficial. During the pandemic many food services had to be halted due to operational problems at large scale farms. Large scale production drastically slowed and competitors to Bon Appetit had issues with staying afloat. However, Bon Appetit was able to continue to provide its food services uninterrupted. Why was this the case? Gaikens said that thanks to the huge network of farmers at each individual Bon Appetit location, there was little issue to the supply chain if one farm was having trouble. However, for their competitors, if one of their conglomerate farms was having trouble that would be the end. In addition to this safety net benefit, each Bon Appetit location was able to support the local farming community by providing a steady clientele in the tumultuous times. "It was a win-win scenario," said Gaikens. Having such a wide network of family-owned farmers at each location collaborating together allows for the greatest amount of adaptability for an uncertain future
Social and environmental benefit
As campus executive chef, Vincent W. Gaikens is always searching for ways to refresh and innovate within the Bon Appetit business model. Most recently, Chef Gaikens has been in contact with local farmers to replace the paper straws offered in Case Western dining halls. While paper straws are miles ahead of plastic straws for sustainability, paper straws tend to fall apart when in liquids for too long. His solution is to replace paper straws with a bamboo alternative that maintains a high degree of sustainability with a significantly greater durability. Students will use less straw, produce less waste, and further increase the sustainability of Farm to Fork. Small decisions like these are what the team at Bon Appetit is always looking for to make a positive impact on their customers. From bamboo straws, to sustainable livestock, to ending mystery dishes, Farm to Fork fulfills the dreams of an idyllic dining experience. Although Farm to Fork was founded as an unrealistic dream, this dream has become an aspiring innovation for a fresher future.
Interview
Vincent W. Gaikens, Campus Executive Chef
Keep this story going! Share below!
Bon Appetit produced farm fresh and nutritious meals from sustainable local farms all across US universities.