A Different Approach
Proud Project
Overview
Proud Project stood as a community and began sharing stories to their platform at the end of 2015. By 2016, the number of audiences they've gained made them turn their empire around. They've become a company ever since, under "Proud Media Group," where they managed to establish a few other subsidiaries.
Author
lintang tiara
School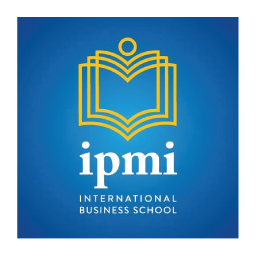 IPMI International Business School
Professor

Amelia Naim Indrajaya
Innovation
Proud Project strives by their saying "breaking personal and social walls through story telling, together." To those who haven't dived into them deeper, you may come to a thought, "What does story-telling have to do with anything?" Well, in order to move forward, one must change from the smallest of things.
My interview with Bella couldn't have been better. She was kind enough to elaborate how they run things, down to the tiniest detail. Bella told me that her CEO, Trivet Sembel, started his story hunting journey in 2015. At first, the platform wasn't going as they expected it would be, but he didn't stop there. He kept hunting, kept on interviewing, from parking attendants, to model/actresses; CEOs, musicians, drivers, buskers, including those who suffer from mental health issues. Proud Project wants to break boundaries, to talk about people's stories behind stories, and the things that are still considered as 'taboo' in Indonesia.
Proud Project managed to publish these stories to social media, to inspire other people. They believe that misfortunes, even disabilities, doesn't stop you from pursuing your dreams. To "humanize" us humans (memanusiakan manusia) into believing that we are not alone. Some people have it too, some people have it worst and they managed to keep going. If they can do it, so can you.
Inspiration
Success doesn't happen overnight, survival does too. Some people went through something that we couldn't possibly imagine happening to anyone, and they made the best out of it. Bella told me that Proud itself wanted to gave up because they didn't have a lot of audience back then. But one of them felt inspired, and that's their motivation.

Proud Project endeavors the public to be kind and brave, to fight every stigma there is. They want people to be "proud" of who they are, for the things that they've achieved up to this day didn't come easy. Last but not least, they're inspired to help those suffering from mental health issues, to overcome them.
Overall impact
Their audiences are moved, inspired, to change or do something with their lives. To take a step back to appreciate a work of art. Through their stories, Proud Project gives people a new perspective.

One impact in particular, as shared by Bella, was regarding mental health. One of Proud Project's followers changed their mind about suicide after reading one of their shared stories. Proud Project believes that saving lives is their greatest achievement, which is priceless, even with any kind of wealth or recognition there is.
Business benefit
Proud Project has gained a lot of acknowledgement through their platform, their audiences have boosted through the roof. With that, Proud Media Group initiated three more subsidiaries:
Livehouse Entertainment (@livehouse.ent): referred to as House of Talents, Livehouse serves as a talent management and influencer marketing platform.
Creo Creative Lab (@creo.creativelab): A creative service agency which provides video production, logo design, influencer marketing, event management, and social media development.
Folkative (@folkative): Folkative highlights Indonesia's people by focusing on pop culture.
These subsidiaries' work is all aligned to the Proud Project to fulfill their clients' demand. They amplify their clients' exposure through Folkative and Proud Projects platforms through social perspective, which means focusing more on human emotions. But when it comes to creative media, Creo is the agency to do it.
Proud Project has also assisted Non-Government Organizations by exposing their goals through their platform, setting up a campaign and a fund-raising page at kitabisa.com. Proud Project only asks for 5% incentives, regardless of how small the fund is acquired. These businesses' platforms ensure the sustainability of the Proud Projects.
Proud Project also issued their own merchandise called Statements by Proud, issuing their official t-shirts to their audience.
Social and environmental benefit
Their impact to society would be empowering people to break their own walls, to push through them. They convince that people go through things differently, all with their own terms and pace. No matter how hard the things that you're going through, take one day at a time.

The stories that they publish moved people to a whole different level. Proud's audiences have managed to go to some of the people that are featured on Proud's platform to simply make a change. Their approach would be to give something back, or at the least, they would create a fund-raising page at kitabisa.com.

Proud's story-telling method has encouraged people to be kind to one another.
Interview
Bella Scholastica, Business Communication
Keep this story going! Share below!
Founded in late 2015 by Trivet Sembel, Proud Project serves as an inspiring story-telling platform which aims to inspire their audience. The company believes that it doesn't take much to empower someone, a story would do.