A Company That Cares
Konica Minolta Business Solutions Australia
Overview
Konica Minolta is known as a company that cares. This caring ethos is woven through the fabric of the organisation. From its practices and policies to the support of the diversity and inclusion of its workforce and a culture of wellbeing, health and safety to its ethical sourcing practices, transformative community partnerships with NFPs and actions demonstrating environmental leadership, Konica Minolta cares about its people, communities, environment and society.
Author
Susan Giagnorio
School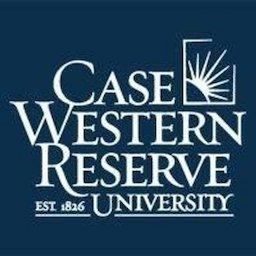 Case Western Reserve University - Weatherhead School of Management
Professor
David Cooperrider
Innovation
Under the leadership of Managing Director Dr. David Cooke, Konica Minolta Business Solutions Australia is known as a company that cares. As the Australian subsidiary of a parent company in Japan (Konica Minolta Inc.), it does more than distribute business and industrial imaging equipment and associated IT solutions. The company recognises its responsibility to its people, customers, communities and environment. Konica Minolta's CSR Report proclaims, "We Care. We Commit. We Act." This caring ethos is woven through the fabric of the organisation and its policies. Through its practices and policies that promote gender inclusiveness (e.g. flexible work, equitable parental leave, pay parity, gender diversity targets), as well as leave entitlements to support victims of domestic and family violence, it cares for employees. In developing a supplier code of conduct and an ethical sourcing roadmap, the company works with suppliers/business partners to identify risk areas and eradicate modern slavery from the supply chain, caring for customers, suppliers and society. Importantly, through its community partnerships with Not-For-Profits (NFPs) collectively selected by its employees, Konica Minolta supports a range of initiatives across health, education, environment and human rights sectors. Konica Minolta also demonstrates environmental leadership through its environmental management plan and carbon offset program, caring for the environment.
In an interview with Dr. Cooke, he describes the surge within the organisation when it took a stance against human trafficking and modern slavery, partnering with Project Futures, a human rights organisation, when he says, "it got a life of its own." Customers wanted to do business with Konica Minolta and people wanted to work for Konica Minolta because of its reputation as a company that cares for society. In supporting Project Futures, the company helps transform the lives of children and women affected by slavery, human trafficking and sexual exploitation in Australia and Cambodia. This involvement helped move the needle at Konica Minolta. Dr. Cooke profoundly states, "doing good does not come at the expense of company performance; it is the basis of company performance." As a company that cares, Konica Minolta's ethos ensures its business operations do no harm and importantly, acts in ways that enhance the quality of life for people, as well as the environment. In Dr. Cooke's words, "this is who we are" … a company that cares. To learn more about Konica Minolta's human rights initiatives, please read the story - How one Company Cares enough to Eradicate Modern Slavery From the Supply Chain.
Konica Minolta employees supporting community partners. Clockwise from top right: Landcare Australia, The Smith Family, Project Futures/AFESIP, Breast Cancer Network of Australia.
Inspiration
After his appointment in 2013 as the first non-Japanese MD in the history of Konica Minolta (a nearly 150-year-old corporation), Dr. Cooke announced at a sales conference in Sydney, "I want us to work together to create a company that cares for our employees, our customers and our community." As a business leader, Dr. Cooke knew exactly what he wanted to achieve. He had recently completed a doctoral degree examining why profit-making corporations "give their money away" to the NFP sector and what, if any, benefits they received in return for their Corporate Social Responsibility (CSR) activities. This research revealed valuable insights, "showing a strong return on investment on CSR" but Dr. Cooke had never been in the role of MD and the Australian subsidiary was under-performing, with low employee engagement and lacking its own special "buzz." So, Dr. Cooke asked his employees, "Tell me what we need to change." His inquiries generated over 800 comments from 91% of employees and Dr. Cooke read every single comment! Not only did he ask for their opinion, for which, they felt valued but he listened and acted on their responses despite some pushback from company leaders concerned about the cost of implementing potentially, "outrageous" requests. Konica Minolta's employees primarily asked for two things – firstly, better communication, top-down and between departments, breaking down silos and secondly, more purpose. Interestingly, neither of these requests cost the company money to implement.
Overall impact
Inspired by the findings of his doctoral research and a personal responsibility to act on them, under the leadership of Dr. Cooke, Konica Minolta is an exemplar, showing the business sector that "if you do good as a business, you will do well as a business." Having transformed its organisational culture, ensuring both business success and sustainable practices, Konica Minolta demonstrates how a focus on building a better, flourishing world aligned with Sustainable Development Goals (in Konica Minolta's case, 5 SDGs), simultaneously empowers, engages and innovates the organisation from within, demonstrating "mirror flourishing," a term coined by Professor David Cooperrider at Case Western Reserve University.
Dr. Cooke shares a pivotal story that clearly demonstrates mirror flourishing at Konica Minolta. In his first year as MD, a dinner was held in Sydney to celebrate employees who had been with the company for 25 years, mostly service engineers. One employee who had been quiet all night, asked if he could say something. The employee stood up and said, "For 25 years I did not tell anyone where I worked. I just came to work and did a fair day's work for a fair day's pay, and that's how I supported my family. Now I tell every single person I meet that I work for Konica Minolta. And the reason I do is because I feel so proud to work for a company that cares about girls and young women in Cambodia who have been trafficked into a life of sexual slavery." Dr. Cooke goes on to explain, this employee was treated well enough for 25 years, enough for him to stay. Then Konica Minolta does something good to help people experiencing great disadvantage, "turning a disengaged employee into a loyal advocate of the company." It is moments like these that define Konica Minolta's success.
Business benefit
The business benefit of creating a culture of care are indisputable. Partnering with NFPs, actively involving employees in volunteer days off, salary matching and giving has fostered high employee engagement and built strong brand recognition with external stakeholders. By contributing to causes that matter (i.e. Breast Cancer Network of Australia, Landcare Australia, The Smith Family) and in particular, human rights (i.e. Project Futures) Konica Minolta has generated business benefits, albeit unintentionally. Supported by exceptional technology at Konica Minolta Inc., the Australian subsidiary has grown over the last six years, despite operating in a highly competitive and shrinking market as the volume of hard copy print continues to decline. In an article in CEO Magazine (November, 2013) in his first year as MD, Dr. Cooke stated, "If you get the internal stuff right, then the external things like market share, growth, and profitability will follow." By differentiating itself from its competitors through its people, Konica Minolta has shown six years on, the ethos of listening to and responding to customers' needs through a customer-centric approach at all levels of interaction, as well as the needs of employees, delivers results. In terms of the culture "stuff," senior leaders at Konica Minolta Inc. respectfully referred to the newly appointed MD as "distracted," whilst others have labelled him "a hippie in a suit," or simply claimed it as, "Cookie's thing." There is no doubt, Dr. Cooke's intuition and insights gained from his doctoral studies have served him well. So much so, that the parent company wants to share the Australian subsidiary's story and its commitment to human rights with every single Konica Minolta employee across the globe (all 44,000 of them)! This may be the highest accolade Konica Minolta can receive for demonstrating business excellence.
Social and environmental benefit
When leaders leverage the insights and wisdom of their employees as experts of their own lives, they boost employee engagement. Listening and responding to the needs of customers makes happy customers. Working collaboratively with business partners to help them imbed respect for human rights, minimizes negative impact across society and strengthens stakeholder relationships. Importantly, partnering with NFPs to improve the lives of others engages and connects the hearts and minds of everyone touched by their stories. All of these contribute to a purpose-driven organisation, delivering benefits to countless individuals and societal groups.
Konica Minolta also demonstrates environmental leadership. In line with the parent company's ambitious environmental targets, which has been a signatory to the UN Global Compact since 2008, Konica Minolta collaborates with stakeholders in developing its environmental management plan to measure and improve its environmental performance. It funds projects (environmental and social) in the countries of its two major manufacturers through its GHG offsets program, as well as finding innovative ways to reuse components and business equipment. Dr. Cooke believes more multi-stakeholder engagement is needed to solve serious social and environmental problems, whether it's the 40 million people enslaved around the world, toxic waste from GHG emissions or a toxic culture, he says, "it's everybody's business." One thing is certain, whether distracted, a hippie in a suit or simply, Cookie's thing, the world needs more business leaders like Dr. Cooke and organisations like Konica Minolta, who invite all of us to care, commit and act to achieve a more sustainable and fairer future for all.
Interview
Dr David Cooke, Chairman & Managing Director
Keep this story going! Share below!
Konica Minolta Business Solutions Australia
Sydney, NSW, AU
Business Website: https://www.konicaminolta.com.au
Year Founded: 2003
Number of Employees: 201 to 500
Konica Minolta's business innovations were founded in the 19th century and the company we know today is the amalgamation of two companies - Konica and Minolta, who merged in 2003. Today, Konica Minolta is synonymous with quality, innovation and leadership, providing integrated print hardware and software solutions for business environments. In addition to this, Konica Minolta is known as a company that cares.