A Commitment to Social Entrepreneurship
ThinkCap
Overview
In Malay, tingkap means window—a peek from one world to the other. In the "anglicized" name of the company, ThinkCap, you will further notice that the company is both the window and the thinking cap for nonprofits and social enterprises around Asia.
Started by an all-female executive board with over $20 million in grants, loans, and investments generated over their entire career, they have built a powerhouse of knowledge and resources that helps their clients realize their vision for a more sustainable and better future for humanity.
Authors
Ignatius Gabriel Gan
Larry Biocarles
School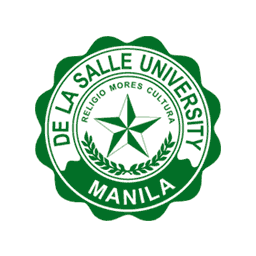 De La Salle University
Professor

Pia Manalastas
Innovation
ThinkCap, created to bridge the gap across nonprofits and social enterprises and the resources they need to implement and scale their solutions, says Raja Aishah bin Raja AbdulRashid. Along with her partners, they have a strong background in grant writing, which is a practice in which companies seek institutional funding.
Many nonprofits and even social enterprises count on donations to cover their expenses to put it into context. The problem with relying on donations is that there is a seasonality to it. While people are more likely to donate these days, their contributions are inconsistent and cannot be forecasted.
ThinkCap assumes the position of fundraising and grants professionals, especially in social enterprises that need the funds to pay for overhead costs and maintain and scale their projects. Without ThinkCap, there is a big chance these organizations will end up without any funding, and any good causes they may have will not gather enough fuel to move forward beyond operations.
Inspiration
"The heart of ThinkCap's work lies on the social impact part of things. It's our north star" - Raja Aishah bin Raja AbdulRashid.
Aishah and her partners, Diosa Quiñones and Eka Mesiona used to work at Smarter Good, a company founded by an Ashoka Fellow with over 20 years of experience in running fundraising organizations. This company is where Aishah, Diosa, and Eka found their footing in fundraising and grants.
ThinkCap realized most services offered in North America, where more organizations depend on institutional funding to sustain their short and long-term objectives. ThinkCap's way of making it work is by focusing on Asia as a base for nonprofits and social enterprises while generating funding where ever in the world the funders may be. This way, many of these organizations in Asia will get more leverage by going outside the region and having more reach to further their specific causes.
Overall impact
"Social impact measured by the numbers but making meaningful a whole different thing." - Raja Aishah bin Raja AbdulRashid.
When asked about the overall impact, Aishah looks for developing a model to measure these organizations' improvements to a specific community or cause.
However, by looking at the companies' numbers, ThinkCap has already received support in generating at least $2M in funding for one of their largest clients and counting. ThinkCap knows that there is still a long way to go when it comes to fundraising, especially in Asia, where many nonprofits and social enterprises are based. Still, a considerable impact cuts across different cultures, countries, and localities.
ThinkCap's expertise focuses on forthcoming research and grant writing that would help acquire institutional and philanthropic funding for their clients, enabling them to sustain their social works and even scale.
Business benefit
While it supports nonprofits and social enterprises, ThinkCap works at a for-profit business model, ensuring that all employees are compensated fairly for full-time or part-time work. Currently, it is a team of five female staff, with the CEO double hatting on client and executive duties.
A couple of months after its inception, ThinkCap has already achieved a streamlined cash flow thanks to having many regional clients operating in multiple markets across Asia. They are now planning on investing these earnings into employee engagement and incentive programs to help develop a larger team with a broader scope to address their clients' business needs beyond grant writing and fundraising.
But while these undertakings are still in the works, Aishah tries to make sure her co-founders and their freelancers are in a good place to function, especially their mental health, by observing regular check-ins and communications.
"We prioritize well-being above all things. Work is second to that" - Raja Aishah bin Raja AbdulRashid.
Social and environmental benefit
"You don't have to be a social entrepreneur to have the foresight on whether something will work or not. Best is to experience it and take the time to know the people you are helping." - Raja Aishah bin Raja AbdulRashid.
ThinkCap mission is not to break the glass ceiling, but it is doing so incidentally. With a fully-female executive board, ThinkCap is one of the few organizations in the country that can note this to date. This initiative also inspires women everywhere to start their own companies with the support of fellow female executives.
ThinkCap is also looking into scaling its operations in the coming months and years, banking on Filipino/Asian innovation, and getting highly skilled staff who can work remotely. This scaling also means that the company saves monetary and environmental costs when running or operating a physical office.
Overall, ThinkCap wants to bridge the gap between funders and doers. Still, they want to be part of the solution by rightfully appropriating the wealth used for the common good to nonprofits and social enterprises that impact change in our many underserved sectors. We will live in a world that supports lasting solutions to uplift all lives in their vision.
Interview
Raja Aishah Bin Raja AbdulRashid, CEO
Keep this story going! Share below!
The ThinkCap team was founded by three women social entrepreneurs who have a combined experience of nearly 20 years in the social impact space. They have applied for, secured, and managed more than USD 20 million in grants and funding for numerous global and local social enterprises and non-profits.
Social impact organizations are more crucial than ever in mitigating the impacts of this pandemic. Whether scaling up operations or shifting priorities and changing deliverables, innovation from the social sector has never been more critical.