A Circular Economy for Coffee Chaff
OXXO
Overview
Coffee chaff is one of the main wastes that the convenience stores have. The objective of this project is to better manage these organic wastes which result from coffee consumption. Daily, OXXO generates more than 19 tons of coffee chaff (1kg per store). These wastes can be reused for fertilizer, raw material, and cosmetic use, among others.
Authors
romeo gil
RUBEN TREJO
Daniel Garza
Américo Gabriel García Canales
Mario Alberto Cerda Muruaga
School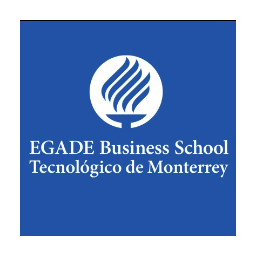 EGADE Business School Tecnologico de Monterrey
Professors

Consuelo Garcia-de-la-torre
Francisco Layrisse
Innovation
The goal is to return coffee to the earth. Coffee consumption generates chaff which could be reused as fertilizer, raw material, cosmetic use, among others and most consumers are unaware of this potential. This type of reuse makes coffee a good example of circular economy in which almost all of the value chain, starting from suppliers to consumers, participate.
Inspiration
OXXO is committed to society and the environment, and aligned with the vision of zero waste for 2030. It sees an opportunity to better manage its waste which results from coffee preparation in its stores. OXXO hopes to be able to reuse the coffee straw by packaging it and giving it to its customers, to use it mainly as fertilizer, returning the coffee to the ground. The foregoing is in line with the environmental standard NADF-024-AMBT-2013 that dictates the criteria and technical specifications under which the segregation, classification, selective collection and storage of the city's waste must be carried out. This standard began in July 2017 when four categories for waste segregation: organic; inorganic, recyclable; inorganic, non-recyclable; and special and considerable handling. Within the organic category, coffee straw is included as a material that can be used well.
Overall impact
This project is already underway in 24 stores and has received great consumer response. Daily, six bags of coffee chaff are displayed and five customers take the bags. Sixteen stores have surveyed their customers who all like the project. Most clients are from residential areas.
Business benefit
Thanks to the good response of this project, OXXO hopes to reduce the generation of waste and its handling costs. In the places where this initiative has been implemented, there has been a monthly economic saving of 600 Mexican pesos average per store in the area of ​​waste disposal. With more than 19,000 stores in operation nationwide, this would represent a potential profit of 11.4 million Mexican pesos per month.
Social and environmental benefit
The main benefits are the positive impact generated on the environment and the communities in which it is present, promoting the reuse and recycling of coffee waste with its customers, the link generated with local authorities and civil organizations through this initiative and community engagement through the free delivery of coffee bags to OXXO customers for use in their homes or community areas.
This innovation contribute with two SDGs:
12. Responsable consumption and production
13. Climate action
Interview
Abraham Garza Álvarez, Circular economy for Coffee Chaff
Keep this story going! Share below!
OXXO
MONTERREY, NUEVO LEON, MX
Business Website: https://www.oxxo.com/
Year Founded: 1977
Number of Employees: 10000+
OXXO is a Mexican chain of 19,000 convenience stores in different countries. OXXO belongs to the beverage company FEMSA and its headquarters are based in Monterrey, Mexico.
MISSION
The goal is to satisfy, at all times and with passion, the daily needs of the consumer, simplifying their life so that they enjoy their day more.