A Change for the End of Food Waste
Sarape Social - Food funding
Overview
There is a vast amount of food in perfect shape and perfect condition for consumption that goes to waste only because it has a small imperfection. FOOD FUNDING goes to primary food distributors and gets the food separated as "not good for sale", this does not mean the product is in bad condition, it means just "looking bad", but not quality problems . With these products, FOOD FUNDING prepares the meals offered through their catering services.
Authors
Ana Villaseñor
Jaime Eduardo Rodriguez Treviño
José Vilches
Alfredo Salinas
School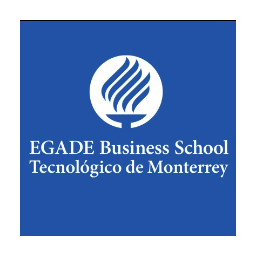 EGADE Business School Tecnologico de Monterrey
Professor
Christiane Molina
Innovation
FOOD FUNDING has three main areas they work on. The first one is their catering services. They take a product, in this case fruits and vegetables that nobody will have a chance to eat and that will rot in a few days because the distributors discarded them, again this does not mean the product is in bad condition, and make an exquisite menu from them.
How do they do this? In Mexico, we have these enormous marketplaces for produce we call "Central de Abastos" (Supply Central), where grocery stores, restaurants, or small supermarkets do their shopping. Naturally, customers of these marketplaces pick only the best pieces of each product, leaving what they consider damaged goods behind. These damaged goods are 95% of the times in a perfect condition for consumption but may not be as pretty, as colorful or as big as the rest, therefore they are left behind. At the end of the day, all of these fruits and vegetables that were not sold, either because they were a little bit bruised or wouldn't be good for a week or so, are sent to waste. Here's where FOOD FUNDING comes to the rescue. Instead of leaving goods to rot, they take it with them and make different dishes from scratch. They offer their clients with a unique catering service and at the same time, they use that presence to create awareness on this subject.
They have another business area that focuses on Certifications. They certify events that follow a specific methodology to avoid food waste. In order to achieve this certification you need to complete a course where you will learn how to make the most out of food.
FOOD FUNDING also donates food to people in need, schools, shelters and orphanages.
Inspiration
You frequently hear about kids starving all over the planet, it is everywhere in the news, social media, radio, etc., however people always are thinking that this is someone else's problem.
FOOD FUNDING could not and did not settle down thinking someone else would take on this fight.
Metztli Cerda, the administrator of Food Funding said: "Food waste is a problem that worries us a lot and that we seek to solve, for us it is important to generate awareness of it so that, as consumers we start looking at what we can do at home."
Thus, FOOD FUNDING is dedicated to reducing the amount of food going to waste every day and to attack this problem from the roots. They want people to be aware and to understand how their small actions can actually make a difference.
They always knew the amount of food rotting for no reason was big, but big is not even be close to describing what is really going on. When they first saw the piles of food labeled as "not good for sale" they were in shock and that's when they knew they had to do something. Metztli said: "One of the situations that stroke me the most is that when doing the collection process, because we do it in the morning, at the same time the municipal waste management team comes to take the trash and we see kilos of food going to waste because not all of the distributors have this model (of work), there is not enough re-distribution of food."
The awareness started with her, Metzli said "I had heard of this wasting problem but when I lived it by going to the food supply center and realizing the amount of food that was wasted, I made a change in my mind, now when I open my refrigerator I ask to myself what food can rot and that's what I cook."
Overall impact
In Mexico, 37% of food goes to waste and from that 37%, 28% is in a perfect condition for human consumption. This 28% is equivalent to 5.7 million tons of food.

FOOD FUNDING has:
- collected 4,159 kg of food.
- donated 1842 kg
- workshops - 17
- catering services - 22
- events - 3125
Their goal is to expand this model country wide. They are currently in the process of calculating how big their impact is and will be in the future.
Business benefit
Their business model is solid, they sell a catering service just like any other. Their plus is they do it in a responsible way. They benefit everyone from the producer who sells more, all the way to the client who has zero waste to take care of.

FOOD FUNDING has been working closely with the German government who has demonstrated to have a deep interest in their business model.
They would like to have a solid network of producers in order to standardize their services.
Social and environmental benefit
Like we mentioned before, they are preventing tons of food from becoming waste, this means that it would become trash and produce germs and infections. On the other side they donate large amounts of food to people who really need it, they don't just fight the food waste problem, they are also attacking hunger.
Interview
Metztli Cerda, Administrator
Keep this story going! Share below!
Sarape Social - Food funding
Zapopan, Jalisco, MX
Business Website: http://sarapesocial.com/
Year Founded: 2010
Number of Employees: 11 to 50
Food funding seeks to create awareness on food waste through recollection of surpluses and their transformation into something usefull.
They promote the distribution of food in a responsible way in order to avoid large quantities of food going to waste.