A Catalyst Of Change For Our Health, Neighborhoods, Economy And Future
MetroHealth Medical Center Institute for Hope
Overview
The Institute for Hope strives to improve the health of populations by leading efforts to address social and economic influences through the co-creation of a self-sustaining community where everyone is empowered to live their healthiest life. It works to convene and leverage partnerships to make the greatest impact for individuals, neighborhoods, and communities, and identify and promote opportunities for change in practice, learning, and policy. The SDGs the institute helps solve is to create good health and well-being overall, create sustainable communities, provide education, reduce inequalities amongst people, and create partnerships to achieve goals.
Author
angela majerle
School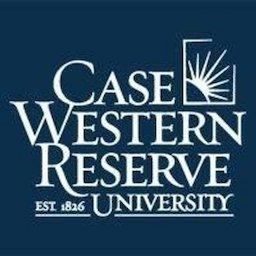 Case Western Reserve University - Weatherhead School of Management
Professor
Ron Fry
Innovation
In 2016, Dr. Nabil Chehade joined the MetroHealth System to help build out a value-based health program. Dr. Chehade previously worked at HealthSpan Physicians and the Ohio Permanente Medical Group, where he served as CEO and Market President since 2013, overseeing all aspects of its population health program. One of his first tasks was to look at ambulatory health quality. He quickly learned that "we can build the best processes, but if the patient isn't engaged and can't get to you or understand why they need the care, then it is all lacking purpose." He started looking at social determinants of health and learned that 140 different programs existed within the MetroHealth System to address these social aspects; however, they were not working in coordination with each other. His team took the next six months to one year to catalog the programs to identify who owned them and if they work.
Dr. Chehade remembers going to the leaders with the idea to form the institute; however, he states, "it was denied because they didn't understand the value so I went back to my team and said 'we will form a counsel, they can't deny us that'," and they did. He remembers that being an "aha moment," as he puts it, to create a way to continue their work until they could get buy-in for the institute.
One such program was a Community Engagement project that Karen Cook was working on with the residents of a Cuyahoga Metropolitan Housing Authority, a housing unit to develop leaders who would identify a matter of health they wanted to address as a group. She describes this project "as something that stands out". She went on saying "this was a precursor to the Institute for Hope because it addressed health-related social needs". The group identified healthy eating as a goal, and for the project, they developed a Mission Statement and goals. "We partnered with Baldwin Wallace University," said Karen, continuing with "their students would cook food and serve meals on-site and they all ate together around a common table." Therefore, the students obtained healthy food that would have otherwise been put to waste at the University and used it to prepare and serve healthy meals on the housing site.
By using evidence-based models to identify social determinants of health and engaging business and community partners, they can intervene early and have a tremendous impact on reducing health inequalities, improving health outcomes, improving education, and creating sustainable communities while reducing healthcare costs.
Inspiration
Approximately, 75% of the care the MetroHealth System provides is a value-based contract and rising. MetroHealth took a risk when they created an Accountable Care Organization in Medicare with the hope of benefitting from the Medicare Shared Savings Program. As Dr. Chehade put it, "if the plan of care doesn't address the social determinants of health, we can be missing the target". The example for this case is a severely diabetic patient that repeatedly returns to the Emergency department in poor shape. If the medical team continues to give the patient prescriptions for insulin but "doesn't look under the hood to ask if the patient has access to a fridge to keep the insulin in, then all of the processes we have in place are futile." This type of work allowed The MetroHealth System to provide coordinated high-quality care to their Medicare patients, while avoiding unnecessary duplication of services and preventing medical errors and, as a result, reap the financial benefits of the Shared Savings Program.
Susan Fuehrer joined the MetroHealth System one year ago after retiring from the Veteran's Affairs Northeast Ohio Healthcare System. She brought with her a lot of experience with their capitated model that allowed $8800 healthcare dollars per patient a year. "This includes medications, amputations, nursing-home care, and more" shared Susan. She knew that "to prevent problems you needed to intervene earlier". Susan shared the success the VA experienced with their pedal pulse program that included foot inspections and pedal pulse measurements at routine visits. "This simple addition (to the medical visit) drastically reduced the need for amputations and the very expensive complications that often followed such as infections, wound healing problems, prosthetics, nursing-home care, etc". Her new task was to identify and address the root causes of the community's health issues and work to eliminate the barriers to care. In this role, she has been engaging community partners to connect individuals with the best resources, solutions, and opportunities, to keep people healthy and end health disparities.
Overall impact
During the COVID pandemic, the Institute for Hope "created the 24-hour COVID Hotline for screening clinical and social issues" shared Susan. "We also had almost 2000 deliveries of food packages" she added. The Institute for Hope partnered with the Food as Medicine Clinic and the Greater Cleveland Food Bank to identify patients at risk for food insecurity based on screening tools and arrange for deliveries according to their household needs. A small but powerful crew also "packaged and passed out 100 new mom kits and over 1000 homeless kits," per Susan.
Another big success is the partnership with AT&T, Spectrum Cable, and Tri-C to deliver affordable high-speed internet access and digital literacy to "near-west residents that were digital red-lined," according to Susan. Additionally, 161 Cuyahoga Metropolitan Housing Association units received laptops. "This helps people deal with social isolation" shares Susan. Tri-C Access Center is providing one-on-one basic digital literacy training to teach individuals how to use social media, Facetime, complete virtual health visits, and order groceries online, so they can stay physically distanced yet not feel isolated.
Perhaps the most exciting innovation, and for Karen "the most surprising partnership," is the creation of the Unite Us application. Unite Us is a network of 37 organizations so far available on an e-referral platform. "Anyone can refer a patient to an organization and anybody in the network can refer to anybody else in the network," says Karen, "for example, a food pantry can refer to a housing agency if the need is identified". The best part is that "we can close the loop on the referral" shares Karen because the outcome of the referral is documented so that everyone involved is informed of what services are already engaged.
Business benefit
As a result of initiatives started in 2016, Centers for Medicare and Medicaid Services saved $9.1 million and MetroHealth received $4.3 million as its share of the savings. For 2017, MetroHealth saved at a rate of 10.2% and received nearly $5.5 million in return. These savings rate is the highest in the state and 18th-highest in the country. In 2018, MetroHealth saved the federal government $6.7 million. For three consecutive years, MetroHealth has earned Medicare shared savings totaling $14.1 million by saving CMS $24.3 million at an average of 8.3% per year.
Value-Based Managed Care Payer collaborations continue to show positive trends in quality metrics, care coordination, and total cost of care results.
Social and environmental benefit
Experts believe that roughly 80% of a person's health depends on factors beyond medical care: where they live, what's going on around them, their socioeconomic status, their education level, their habits. These factors are often called the Social Determinants of Health. They include access to safe, stable housing, healthy nutritious food, reliable transportation, education and training, and job opportunities. By addressing social determinants of health, The Institute for Hope benefits society by reducing health inequalities and, as a result, contributing to the health and well-being of entire communities.
By educating and empowering members of the community, they can transform lives and create sustainable communities. This also allows for opportunities to change in practice, policy, and learning. Additionally, leveraging key partnerships can have a great impact on individuals, neighborhoods, and communities and can allow for shared responsibility for the well-being of all.
Interviews
Susan Fuehrer, President, Institute for Hope
Karen Cook, Director, Healthy Families and Thriving Communities at The Institute for Hope
Nabil Chehade MD MSBS, Senior Vice President, Chief Population Health Officer
Keep this story going! Share below!
MetroHealth Medical Center Institute for Hope
Cleveland, Ohio, US
Business Website: https://www.metrohealth.org
Year Founded: 2018
Number of Employees: 11 to 50
The "Institute for Hope" is an office of the Population Health Innovation Institute of The MetroHealth Medical System. It is a coordinated and strategic approach to improve the health of our communities by addressing the social determinants of health while driving down healthcare costs.