A Budding Idea: Plant-Based Cosmetics
Veriphy Skincare
Overview
Veriphy Skincare's feature ingredient phytoglycogen is a plant-derived glycogen with scientifically proven skincare results. This innovative ingredient eliminates the need to extract glycogen from shellfish, helping preserve marine ecosystems.
Authors
Mark Wilson
Aoife Pucchio
School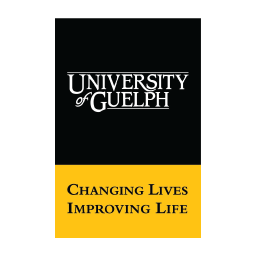 University of Guelph
Professor

Ruben Burga
Innovation
Glycogen is your body's natural way of storing energy and traditionally has only been available through extraction from shellfish or other animals. Researchers at the University of Guelph developed a water-based process to extract glycogen from plants. This product, called phytoglycogen or PhytoSpherix™, is identical to the glycogen found naturally in your cells. Extracting the substance from plants ensures the molecules stay intact and unmodified, and prevents the use of the harsh chemicals traditionally used in the extraction processes. Further research showed the positive benefits of phytoglycogen on the skin, working to increase skin hydration and reduce hyperpigmentation and wrinkles. Veriphy Skincare was founded around the use of phytoglycogen, which co-founder Jessica Kizovski considers "the root of who we are, in terms of innovation, scientific discovery, natural, clean, sustainable".
Phytoglycogen eliminates the need to harvest marine shellfish, the traditional source glycogen is extracted from. Shellfish play a vital role in maintaining marine ecosystems, creating conditions that allow other species to thrive and helping to maintain water quality and nutrient cycles. Phytoglycogen is an innovative and sustainable alternative to this, leading to the protection of coastal ecosystems (SDG #14), increased biodiversity (SDG #15), and improved water quality (SDG #6).
Inspiration
Phytoglycogen was discovered in a University of Guelph research lab when researchers unexpectedly extracted glycogen from corn. "Typically glycogen is found in animal sources, like shellfish and muscles", so phytoglycogen brought about a new way to obtain glycogen without harming marine life. After studying this phytoglycogen, they found that "your skin loves it". It was then that the idea to create a skincare line based on this product was born. Jessica explains her belief that, "as scientists there's a duty to bring these new technologies to market, to replace old, less sustainable, less accessible ingredients. We need to replace them – it's our duty."
Glycogen, which depletes in your skin as you age, helps your skin produce hyaluronic acid, collagen and elastin. Phytoglycogen is further set apart by the fact that it is "a Canadian material produced using renewable energy and only a water-based extraction", preventing the use of the harsh chemicals traditionally used in the extraction process. All of these positive findings inspired Jessica Kizovski and Alison Crumblehulme to put this break-through ingredient to good use, leading to the creation of Veriphy Skincare.
Overall impact
Veriphy Skincare already has numerous impressive milestones. As plant-based and natural products continue to increase in popularity around the world, their use of this innovative and natural ingredient will undoubtedly garner even more traction.
The impact of phytoglycogen goes beyond helping skin look radiant and youthful. As Jessica describes, "we're sharing this amazing ingredient with women who not only use the product and feel great about themselves [...], but also support other women in science by picking those products as well." This innovation stands as a great example for young women in STEM (Science, Technology, Engineering and Mathematics). Women remain vastly underrepresented in STEM disciplines and are less likely to pursue these fields in post-secondary education regardless of their mathematical ability. Being founded and led by women in STEM, Veriphy Skincare acts as an example for young women showing that STEM can and should be pursued. They feature everyday women in STEM on their social media so that young women are exposed to a community of like-minded individuals. They also have put these values into action, establishing a scholarship at the University of Guelph for a female student pursuing STEM. This promotion and encouragement of women in STEM causes Veriphy Skincare's impact to expand beyond the usual realm business activities for a company.
Furthermore, their innovation has a positive impact on the environment. Phytoglycogen allows glycogen to be extracted from a renewable and plant-based source, eliminating the need to harvest it from animal sources such as marine life. Veriphy Skincare sources locally when possible, produces their phytoglycogen in a factory powered by renewable energy sources such as wind and low-impact hydro power, and uses recyclable packaging.
Business benefit
Veriphy Skincare is a new for-profit business founded in 2017. They have made an impressive indent in the cosmetics industry with only two years under their belt, and even passed their sales target by 20% within their first two months of business. They are a plant-based, minimalist luxury skincare line that is entering the market at an opportune time due to the increasing global demand for green and natural products.
Phytoglycogen differentiates Veriphy Skincare from its competitors. It is a unique ingredient that gives Veriphy Skincare an impressive competitive advantage over other products in the industry. As the skincare industry continues to prioritize environmentally-friendly products, Veriphy Skincare has the potential to become a leader in this emerging era. When asked about sustainability, Jessica mentions the difficulties small companies can face when adapting sustainable initiatives and states that "if Veriphy ever became a big success, I'd want to lead the way with those types of initiatives to show smaller brands that it is possible, and promote it for other big brands as well". There is increasing awareness among consumers about the environmental impacts of their purchases, and Veriphy Skincare's commitment to sustainable and ethical practices will be greatly valued moving forward.
The early success of Veriphy Skincare has kept its team invested and passionate about the future. The women at the helm of the company acknowledge and appreciate all of the positive reactions thus far and are extremely excited about expanding their business in the future – or as Jessica quips, "take over the world".
Social and environmental benefit
Veriphy Skincare is setting a precedent for women in STEM. Their impact on society is demonstrated through their women in STEM scholarship, awarded to a female student pursuing a STEM degree at the University of Guelph. Veriphy Skincare recognizes the obstacles women in STEM face and wants to effect change for future women: "I knew that if we were going to start this business, it had to give back in an area that I think we're lacking in as a society. And, as a society, why would we not want the most talented, smartest, brilliant people leading the way with scientific discoveries?"
Decreasing the negative environmental impact of how products are packaged is also on Veriphy Skincare's mind: "We use glass packaging right now because glass takes less energy to produce and less energy to recycle... It also looks amazing!" In the future, they hope to explore new types of compostable or biodegradable packaging, but because larger companies haven't started using those yet, they aren't as accessible for smaller companies.
Veriphy Skincare commits their brand to proven scientific results, vegan and cruelty free products, and supporting and promoting women in STEM. Their break-through ingredient phytoglycogen not only offers countless beauty benefits, but also replaces animal-derived alternatives that negatively impact the environment. Veriphy Skincare is benefiting society and the environment by using this sustainable and plant-based ingredient, fulfilling several United Nations Sustainable Development Goals as a result.
Interview
Jessica Kizovski, Co-founder, Brand Manager
Keep this story going! Share below!
Veriphy Skincare is an up-and-coming green skincare line that has harvested the revolutionary power of phytoglycogen, a plant-derived glycogen. Being founded and led by women in Science, Technology, Engineering and Mathematics (STEM), they ensure their products deliver scientifically proven results. This has also inspired their commitment to women in STEM, and they even sponsor a scholarship for females pursuing STEM at the university that discovered phytoglycogen. Their products are natural, vegan and cruelty free, and help to moisturize, brighten and revitalize complexions. Their products are made in Canada using renewable resources through renewable energy.