A Boon to Small Businesses
International Discount Telecommunications (National Retail Solutions Branch)
Overview
National Retail Solutions (NRS) is a fast-growing retail solutions company. NRS offers Point of Sale (POS) systems to many small and medium business owners to help them be more in control of their businesses through more easily-accessible and detailed information on a state-of-the-art but easy to use POS machine.
Authors
Julian Chacon
Jacob Held
Jiayu Zhang
Michael Ku
Stephen Scheich
School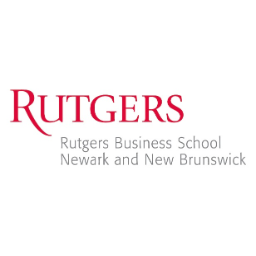 Rutgers Business School
Professor
Kenneth Welch
Innovation
IDT's National Retail Solutions branch (NRS) provides value and innovation through their point of service (POS) systems. This product aims to provide more detailed information for a merchant to better manage inventory and monitor sales of merchandise. NRS founders saw the need to offer small businesses a handheld scanner to help small businesses monitor and verify transactions. These conditions were necessary for these businesses to get off the CPG's (consumer-based packaged goods manufacturers) blacklist. Time proved that it would be mutually beneficial for both NRS and these businesses if a complete POS system was integrated. A POS system was then set into development, and in February 2016, the first POS system was launched. The system monitored the sales of products and provided an interface to manage inventory. Over time, NRS has been developing newer and better software for its POS machines, providing better and more detailed and useful information to help their clients run their businesses. NRS focuses on their screens on assisting merchants with security, ensuring better management of inventory, higher efficient use of resources, and improvement in the store's supply chain.
This project can be linked to the UN sustainable development goals as it promotes decent work and economic growth as well as aiding in reduced inequality. By having these systems in place, many minority-owned small-business owners that had been struggling to compete with large corporations in the past can reap the economic benefits of sale verification, customer purchases, and peace-of-mind.
POS System Screen and Package
Inspiration
NRS was founded after its founders noticed that many bodegas, corner shops could not compete. A specific inspiration that Elie Katz, the President of NRS, focuses on, is the opportunity to help educate the merchants on how to more effectively run businesses. By providing store owners with more information and personally helping train the merchants to more effectively be in control of their business, these store owners can increase their profits by decreasing their inputs costs in inventory. The inspiration of the leaders was "Helping the merchants and helping educate the merchants" this led them to the goal of "cutting the umbilical cord." The ability to help small businesses have a chance to make profits even with the large competitors around and support communities, such as Newark, have a better quality of life led to a strong drive to help out. The company started to offer systems that allowed these shops to use coupons, but as the times changed and the customer demand shifted from coupons to a "full POS system," and the company redirected its efforts. The thought of helping the little guy drove this company to shift gears and create a "handheld system," which was quickly shifted to a more logical stationary system. The continued efforts of the company focus on improving the quantity and quality of knowledge that merchants have access to help them more efficiently run their businesses and keep more money in their pockets, increasing their profits and quality of life.
Overall impact
IDT has been succeeding in enabling small business owners to report better accounting practices. These systems have allowed these owners to calculate each product's profit margin more accurately. As a result, better inventory management showed higher loyalty and increased savings. Elie Katz stated, "merchants say sales and profits have gone up because now they know what products are selling." The scale of IDT's efforts contributes to the benefit of the Newark neighborhood in several ways. Merchants see a better quality of life by increased profits, which provides better financial stability. Also, they have the option to monitor the registers remotely and monitor the store and sales from anywhere. When these stores were able to offer coupons, owners of small bodegas have reported an increase of 10-20% profit per product sold.
The help of more efficient POS systems and marketing efforts allowed owners to see increased control and exposure to help their sales. Katz claims the "current POS machine now manages their inventory and gives a proof of purchase to the customer and the manufacturers… allowing them to see actual sale with a timestamp," which helps save time accounting these minor things for owners and allows them to focus more on what products they should be promoting or cutting. Due to the success of IDT's technology-it is the #1 ranked POS system for small and medium-sized businesses, according to Information Age Magazine in 2019-demand is steadily increasing. This, in turn, allows the manufacturer to add more profound features such as customized interfaces and support of multiple languages, further helping out their minority clientele.
Business benefit
When the original idea was put in place, the company started by sending out 50 free test POS's in New Jersey to see if there was a market for them. After realizing the potential in selling these systems, the company began to develop its screens and software to help impact the small stores in many communities that would greatly benefit from the added information and accessibility. Also, it was the inspiration to support and educate the merchants, give them the tools for the store to thrive, purchase smarter, and increase sales and profits. Elie Katz and Alex Mason were involved in the innovation and development stage, first distributing demo versions with third-party software to test their market. It was a success as the products soon became invited to many trade organizations, and industry shows to be showcased. As the NRS technology and screens developed, they got exposure and funding by being invited to many expos and being advertised as an excellent and state-of-the-art POS system. More funding allowed the company to begin expanding and hiring new employees to improve technology while hiring Spanish-speaking employees to go advertise to businesses and explain the benefits of the POS system.
The continued success of NRS's POS system continues to allow the company to add more features, improving ease of use and adding more features, while being able to fund multiple technology labs to improve the product constantly.
Social and environmental benefit
NRS has helped many stores and store owners by allowing them to be in better control of their businesses through their provided POS systems. These POS systems initially enabled small minority-owned businesses to offer coupons to their customers from consumer packaged manufacturers. Now, as the software and information have developed and expanded, these store owners have been able to focus on how much they spend on inventory and avoid buying excessive amounts to save assets and cut waste. The long-term effects have also given small businesses the ability to compete with larger retail stores on prices of their products through discounts. These merchants have been able to focus on other aspects of their business. Overall, it has helped their profits and peace of mind.
The scale of IDT's efforts contributes to the benefit of the greater Newark neighborhood in several ways. Merchants see a better quality of life by having more money in their pockets, which helps lift and feed their families as well as giving merchants the option to severe ties in stores. They now can watch registers remotely and not be tied to the stores physically. Residents of the area can now go to local businesses and still save money compared to going to larger retail centers, which is critical considering many of the residents do not have access to personal transportation systems like automobiles. This saves them time from taking public transportation to a retail store that is known for discounts and shops locally since the prices are now competitive.
Interview
Elie Katz, President of NRS
Keep this story going! Share below!
International Discount Telecommunications (National Retail Solutions Branch)
Newark, NJ, US
Business Website: https://nrsplus.com
Year Founded: 2015
Number of Employees: 51 to 200
National Retail Solutions provides the Point Of Sales (POS) tools for small and medium-sized businesses to succeed in the competitive business environment. National Retail Solutions (NRS) is one of the nation's fastest-growing retail solutions companies.