101 EDU: Education as a Platform for a Sustainable Future
101 Edu, Inc.
Overview
101 Edu, Inc is one of the leaders and innovators in bringing STEM education to students in higher-education learning environments. Currently featured in over 400 colleges and universities, CEO Justin Weinberg and his team seek to make STEM education more accessible to college students, beginning with chemistry. The company partners with individual professors at colleges and universities across the board to help provide students with a quality, hands-on and interactive learning experience.
Authors
Daniel Doncel
Fahmida Rahman
Kenneth Conrade
School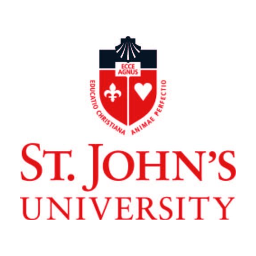 St. John's University
Professor

Charles Wankel
Innovation
As the company continues to expand, they hope to add other subjects, such as math, engineering, computer science and physics in the near future. Weinberg says the mission of 101 Edu is to "build a next generation active learning platform for STEM disciplines. The goal is to promote student engagement and improve student outcomes in STEM courses."
This company is innovative and different from its competitors as it seeks to use technology to make STEM more accessible, and is one of the only online learning platforms that is dedicated strictly to STEM. 101 Edu qualifies as a business innovation supporting at least three of the UN Sustainable Goals, which are (4) Quality Education, (5) Gender Equality, and (10) Reduced Inequalities.
Inspiration
Weinberg's inspiration for founding this company combined two of his major passions: science and education. He was inspired to create an online learning platform for students that provided quality access to a subject he was passionate about, while also trying to break down some intimidation factors and other barriers that may keep students from pursuing STEM. The platform was built around the idea that the instructor can focus less on teaching the platform and more on teaching the subject. This is accomplished by being a student-centric tool by prioritizing their experience through a simple user interface and allowing them to take their education a step further.
Overall impact
While the company continues to study the benefits in order to create a peer-researched study, Weinberg states that the benefits of 101 EDU have been reflected in both students' tests and quiz grades as well as the professor's experiences within the classroom. The three primary goals of 101 Edu can be summarized into a few simple words: engagement, outcome, and lowered costs.
Weinberg hopes to increase engagement while improving student's performances in courses both in school and online. He also looks to lower the costs of course materials in its partnership with OpenStacks, which has now become the second-most used chemistry textbook in first-year college chemistry courses.
Business benefit
101 Edu profits by providing a subscription-based model that charges only the students, and not the instructors. Their product is catered to professors at colleges and universities across the United States and Canada, and is open to instructors throughout the world. They are actively involved in the instructor community to provide aid and to continuously improve their platform to keep up demand of needed features.
The goal going forward for EDU 101 is to learn what features are most necessary and what opportunities are available for them to enter different subject matters. EDU 101 continues to seek out new partnerships and ways to infiltrate a market that does not have a large amount of competition digitally, but rather just with textbooks. The goals of EDU 101 include being as efficient as possible in an effort to highly benefit teachers and learners.
Social and environmental benefit
101 Edu is a web-based platform that allows colleges and universities to replace supplemented textbooks, lessening the paper waste. They provide a mobile-friendly app that replaces the need for expensive and wasteful clickers in classrooms. This helps improve the world by deducting e-waste.
In March 2021, Weinberg announced that the company closed an oversubscribed Series A funding of $4.6 million led by Recurring Capital Partners. He states that the funding means many more upcoming features specifically enhancing the learning platform, adding new courses, and continuing to be a community-focused platform. In their funding announcement, the CEO talks about improving access to a quality STEM education as an extreme benefit of the company. By lowering the cost of typical textbooks that can cost an upwards of $300, 101 Edu hopes to improve access and reduce inequalities. There has also been a large amount of research into how STEM education can leave first-generation college students and minority students behind. Justin Weinberg feels that this access and cost-lowering can help reduce that gap and break down some barriers.
Interview
Justin Weinberg, CEO
Keep this story going! Share below!
101 Edu, Inc.
New York, New York, US
Business Website: https://www.101edu.co/
Year Founded: 2014
Number of Employees: 11 to 50
101 Edu, Inc is an organization that wishes to make STEM education accessible to students who are seeking opportunities in these fields.