100% Recycled Polyester Made Shoes
Converse
Overview
Lots of shoes made by Converse are made from 100% recycled polyester. Malio said, all the shoes displayed on one of the shelves in the shop are actually made from recycled plastic bottles. This makes the production more environment-friendly and helps fighting the climate change. The more recycled material producers use, the less pollution people cause in their everyday life. By using recycled plastic bottles, the new plastic production will be reduced. It provide less pollution against the climate change in recent years. On the other hand, the plastic bottles can be recycled instead of incineration, this will save the Carbon Dioxide equivalent emissions as well. People are also encouraged to pay attention on the climate change since the advertisement on these products.
Author
yujie weng
School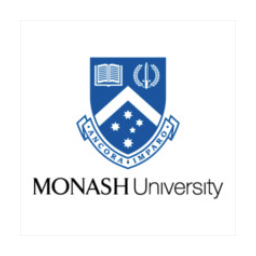 Monash University
Professor

Gitanjali Bedi
Innovation
The designers have the power to decide what is the future of the products they designed. Seeing itself as a sustainable company, Nike started to consider sustainable materials since the early 1990s (Fastcompany, 2019). Converse has a plan for selling a set of shoes made from all recycled materials (Sundar, S 2019). For example, Converse Renew collection is made by old denim, plastic bottles and recycled cotton canvas scraps from its own cutting room floors (Sundar, S 2019). Another example can be the PET shoes. According to Sundar (2019), Converse establishes a partnership with First Mile, a company formerly known as Thread International that recycles plastic bottles from developing countries. In this case, First Mile collects used plastic bottles from Taiwan. The recycled plastic later becomes raw material for Converse Renew Canvas Shoes, which are claimed to be made with 100 percent recycled polyester.
Inspiration
As the shop manger Malio said, 'since more companies are aware of the environmental issues, they start considering making sustainable products.' For example, after July 2018, free single use plastic bags are no longer offered in Cole's and Woolworth, the two major supermarket groups in Australia. In shoes manufacture and retail companies like Converse, managers also start to join the eco-friendly community, inspired by these environment-friendly ideas. They try to design their product while using more recycled material ('Sneakers with a Green Soul' 2011, pp. 34–36).
Overall impact
According to the information from the manager, more customers come into the shop and learn more about the sustainable products. Malio was happy to share the success Converse got with the shoes made by 100% recycled polyester. People will choose the recycled products especially when the shop offers some discounts on these products. Therefore, the manager guesses this is about becoming more aware about what people are doing without waste. Nike reported that 19% of the polyester used in the products was recycled in FY2018, and this is expected to increase in the future. More business will be offering a discount when consumers have a sustainable vision on shopping, like bringing their own material from home, such as Starbucks encouraging people to bring their own cups.
Business benefit
This is obviously growing in popularity because people want to buy sustainable products. There is an environmental message so it is expected get bigger and bigger in the future (Malio, 2019). The company will get benefits when people pay more attention on sustainable development. As the climate changes over time, more charities and medias join in to the group to encourage people to reduce the waste and use recyclable products. The business will get extra revenue when this happens and have a good opportunity to develop and create new products based on recent research.
Social and environmental benefit
'For the whole society in Austria, such acts, for example not using plastic bags and not printing receipts are going to help them avoid waste. All the bills will be directly sent to consumers as text message or emails. Even for you to get a coffee, you should get a discount by bringing you own cup.' Malio gives the general opinion from his view. People are more likely to be environmentally-friendly when trying to use all the sustainable products. It will also reduce cost for daily life. On the other hand, reducing the waste will also protect the environment. When the pollution is decreased by a drop in the need of new raw materials collection, climate change such as global warning will slow down in the future. Since the greenhouse gas emissions are now at their highest levels in history, the reducing of carbon dioxide should be helpful for relieving the tension. In conclusion, the innovations of Converse have an environmental and social impact, which hopefully will be beneficial for our ecosystem.
Interview
Malio Figueroa, Shop Manager in Converse Chadstone Shopping Centre
Keep this story going! Share below!
Converse is one of the most popular footwear brands. The company was found in 1908 in Malden, Mass, USA (Encyclopedia, 2019). The brand is famous for its canvas and rubber round-toe shoes. It designed the world's first performance basketball shoes in 1917 (Chucksconnection, 2008). As the ownership changed from 1929, the company declared bankruptcy and was finally purchased by Nike with $305 million in 2003(Wayne, 2013). A report from Nike (2018) shows that Converse earned 1,866 million dollars for Financial year 2018. Data from past few years give us a positive expectation for Converse's future.