Overview
SDG 9 (industry, innovation and infrastructure) is through resilient port infrastructure, which is critical for a successful cruise industry, job creation and the health of surrounding communities. "Get a Shot, Give a Shot" is applied to be a flu fighter, which helps provide a lifesaving vaccine to a child in a developing country from the immunization administered.
Author
skills managenment
School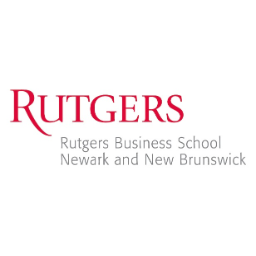 Rutgers Business School
Professor
Sharon Hellman
Innovation
"Get a Shot, Give a Shot" has been around for two years. "Get a Shot, Give a Shot" is applied to be a flu fighter, which they will help provide a lifesaving vaccine to a child in a developing country from the immunization administered. It works like if one person gets vaccinated from Walgreens than another two people who are in need in different places will get vaccinated. Walgreens will donate $0.23 to the United Nations Foundation, up to a maximum donation of $2,600,000 until January 2020. "Our goal is to continue to shape and re-engineer the future of health care delivery in the U.S", said Kermit Crawford, Walgreen's president of pharmacy. By offering a full range of immunizations, they are able to provide even greater convenience and access to vaccines and other preventive health services at the community pharmacies. Also, they are allowed to have an expanded role as a way to save more lives in society.
Inspiration
When a Walgreens team member travels to Ethiopia, they found millions of children in resource-poor areas need vaccinum. "Get a Shot. Give a Shot" is one of the many ways in which we're helping to improve immunization rates among targeted populations, both here in the U.S. and across the globe. This desire and Loy's role in overseeing Walgreens immunization programs led to a three-day trip to Ethiopia in August with the UN Foundation to see the impact of the program and determine if improvements could be made. "I'm proud to work for a company that has a program like this because it shows that business can be a force for good," says Loy. "This program benefits so many people, but I wanted to meet them and experience the difference it's making in their lives."
Overall impact
Getting a shot can be a fearful experience for a kid, but in Ethiopia, it's celebrated. It means giving a child the chance at a long, healthy life – the hope of every parent. "Get a Shot. Give a Shot" creates a unique opportunity for our customers to play an active role in helping to protect millions of children from vaccine-preventable diseases," said Alex Gourlay, Walgreens president. It's gratifying to see the impact Walgreens and its customers are making to champion everyone's right to be happy and healthy."
Business benefit
Walgreens one of the nation's largest drugstore chains is included in the Retail Pharmacy USA Division of Walgreens Boots Alliance, Inc. the first global pharmacy-led, health and wellbeing enterprise. More than 8 million customers interact with Walgreens each day in communities across America, using the most convenient, multichannel access to consumer goods and services and trusted, cost-effective pharmacy, health and wellness services and advice. Walgreens operates 8,173 drugstores with a presence in all 50 states, the District of Columbia, Puerto Rico and the U.S. Virgin Islands. Walgreens omnichannel business includes Walgreens.com and VisionDirect.com. More than 400 Walgreens stores offer Healthcare Clinic or other provider retail clinic services.
Social and environmental benefit
"This trip reminded me that all our pharmacists are working for a higher purpose day in and day out. It's important to remember why we chose to become pharmacists." "Our pharmacists make an impact on people's lives every day, both in their neighborhood and around the world," says Loy. "They might not know everyone's name, but this impact doesn't stop at their front door. For me, that's what makes it 'My Walgreens.' Health care is personal, and the difference we're making is real."
Interview
Mario, Walgreens innovations
Keep this story going! Share below!
Walgreens is an American company that operates as the second-largest pharmacy store chain in the United States behind CVS Health. It specializes in filling prescriptions, health and wellness products, health information, and photo services.