Sterile Disposal Center
Esmeraldas Santa Rosa
Overview
Esmeraldas Santa Rosa empresa dedicada a la explotación de esmeraldas en Colombia con larga tradición en el sector busca innovar a través del establecimiento de un centro de acopio de estériles con el objetivo de garantizar un trabajo decente, especialmente a madres cabezas de familia, disminuyendo la brechas de desigualdad y pobreza en la región y realizando contribución al medio ambiente con la no contaminación de las cuencas hidrográficas y finalmente generando valor a la compañía con el cumplimiento de las normas establecidas por el gobierno y la oportunidad de seguir contribuyendo al futuro del sector y la comunidad.
Esmeraldas Santa Rosa, a company dedicated to the exploitation of emeralds in Colombia with a long tradition in the sector, seeks to innovate through the establishment of a sterile disposal center with the aim of guaranteeing decent job, especially for mothers heads of families, reducing the gaps inequality and poverty in the region and making a contribution to the environment by not polluting the hydrographic basins and finally generating value for the company by complying with the regulations established by the government and the opportunity to continue contributing to the future of the sector and the community.
Author
Andres Cadena
School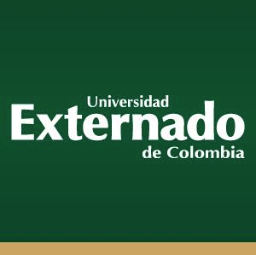 Universidad Externado de Colombia
Professor
Gustavo A Yepes López
Innovation
El centro de acopio de estériles es un campo geográfico diseñado y dotado dentro del titulo minero otorgado por la Agencia Nacional de Minería para Esmeraldas Santa Rosa, de allí se dispone todo el material estéril que proveniente de la operación minera, para que los llamados "Barequeros", mineros artesanales o de subsistencia puedan realizar su actividad que por tradición han traído desde los años 60 y 70. La verdadera innovación radica en promover la actividad tradicional como trabajo decente, es decir con ingresos fijos, seguridad social, oportunidad igualitaria para toda la comunidad, especialmente para madres de cabeza de familia ademas de contribuir con el medio ambiente ya que por décadas se lavaba todo este material proveniente de las minas, en los ríos que por allí pasan, y ahora se realiza en estos sitios, lejos de los ríos y con una disposición final utilitaria para estos deshechos como son el desarrollo de vías internas para la región.
The sterile disposal center is a geographical field designed and endowed within the mining title granted by the National Mining Agency for Esmeraldas Santa Rosa, from there all the sterile material that comes from the mining operation is available, so that the so-called "Barequeros ", artisanal or subsistence miners can carry out their activity that they have traditionally brought since the 60s and 70s. The true innovation lies in promoting traditional activity as decent job, that is, with fixed income, social security, equal opportunity for the entire population. community, especially for mothers of household heads in addition to contributing to the environment since for decades all this material from the mines was washed in the rivers that pass through, and now it is done in these places, far from the rivers and with a final utilitarian disposition for these wastes, such as the development of internal roads for the region.
Inspiration
La iniciativa de crear un centro de acopio de estériles nace de la Empresa Esmeraldas Santa Rosa, quien buscaba una forma innovadora de hacer la disposición final de los estériles provenientes de su operación y ayudar a la formalización laboral de los mineros artesanales o de subsistencia, quien buscaban con la actividad del lavado de esos esteriles en el río, encontrar material esmeraldifero con el objetivo de buscar ingresos para sus familias.
The initiative to create a sterile disposal center was born by the Esmeraldas Santa Rosa Company, which was looking for an innovative way to make the final disposal of waste materials from its operation and help the labor formalization of artisanal or subsistence miners, who They sought with the activity of washing those steriles in the river, to find emerald material in order to find income for their families.
Overall impact
El impacto general es el beneficio de mas 1.000 personas de la región inscritas a las asociaciones de mineros artesanales o de subsistencia de maripi, boyacá con la contratación mensual de 40 personas y la rotación de estas para garantizar el beneficio a toda la comunidad de la región. La adecuación de las carreteras internas y la descontaminación progresiva del rió minero.
The general impact is the benefit of more than 1,000 people from the region registered with the associations of artisanal or subsistence miners of maripi, boyacá with the monthly hiring of 40 people and the rotation of these to guarantee the benefit to the entire community of the region . The adaptation of internal roads and the progressive decontamination of the mining river.
Business benefit
Actualmente dentro de su actividad la empresa tiene que cumplir con diferentes requisitos hechos por la Agencia Nacional de Minería, dentro de los cuales están cumplir con el PTO (Plan de Trabajo y Obras) y el PMA (Plan de Manejo Ambiental). Dentro del PTO, se encuentra el plan de gestión social y dentro del PMA se encuentra los manejos para la disminución del impacto ambiental que la minería tiene. El manejo de los estériles ha permitido cumplir con certeza los requerimientos realizados por la ANM, garantizando el adecuado uso al titulo minero en cuanto al cumplimiento de las leyes en Colombia. Adicionalmente permitió la renovación de la explotación del titulo otorgado a Esmeraldas Santa Rosa por 30 Años más.
Currently within its activity the company has to comply with different requirements made by the National Mining Agency, among which are to comply with the PTO (Work and Works Plan) and the PMA (Environmental Management Plan). Within the PTO, there is the social management plan and within the PMA is the management to reduce the environmental impact that mining has. The handling of waste materials has made it possible to meet the requirements made by the ANM with certainty, guaranteeing the proper use of the mining title in terms of compliance with the laws in Colombia. Additionally, it allowed the renewal of the exploitation of the title granted to Esmeraldas Santa Rosa for another 30 years.
Social and environmental benefit
Beneficios para la Sociedad
- Contratación de esta comunidad, garantizándoles un trabajo decente con ingresos fijos y con la misma oportunidad de seguir lavando la tierra con el fin de que consigan el material esmeraldifero.
- Garantizan la actividad que desde la antigüedad se ha realizado, pero en lugares adecuados.
- Disminución de la tasa de desempleo informal en la región.
- Elaboración de carreteras y gaviones para el desarrollo vial.
- Eliminación de las desigualdades de genero, por medio de la contratación principalmente de madres cabezas de familia.
- Participación de toda la comunidad con la oportunidad de ser contratados por diversos periodos de tiempo.
Beneficios para el Medio Ambiente
- Adecuada disposición de los estériles para que no terminen en los ríos.
- Descontaminación de los ríos.
Benefits for Society
- Hiring of this community, guaranteeing them a decent job with fixed income and with the same opportunity to continue washing the land in order to get the emerald material.
- They guarantee the activity that has been carried out since ancient times, but in suitable places.
- Decrease in the informal unemployment rate in the region.
- Preparation of roads and gabions for road development.
- Elimination of gender inequalities, by hiring mainly mothers heads of families.
- Participation of the entire community with the opportunity to be hired for various periods of time.
Benefits for the Environment
- Adequate disposal of the sterile so that they do not end up in the rivers.
- Decontamination of rivers.
Interview
German Humberto Forero Jimenez, President
Keep this story going! Share below!
Esmeraldas Santa Rosa
BOYACA, MARIPI, CO
Business Website: www.esmeraldassantarosa.com
Year Founded: 1994
Number of Employees: 201 to 500
Esmeraldas Santa Rosa, es una empresa dedicada a la Explotación de Esmeraldas en Colombia, actualmente está desarrollando un proyecto con mineros artesanales o de subsistencia a través de un centro de acopio de estériles, garantizándoles a ellos un trabajo decente con ingresos fijos y afiliación a seguridad social, para evitar que estos saquen la tierra y la lleven a los ríos para hacer el debido lavado, de esta manera la empresa esta contrarrestando dos problemas, tanto el social como el ambiental.

Esmeraldas Santa Rosa, is a company dedicated to the Exploitation of Emeralds in Colombia, is currently developing a project with artisanal or subsistence miners through a sterile disposal center, guaranteeing them a decent job with fixed income and affiliation to security social, to avoid that they remove the land and take it to the rivers to do the proper washing, in this way the company is counteracting two problems, both social and environmental.