A New Age of Burgers
Boon Burger
Overview
Boon Burger was created to serve healthy, sustainable and delicious foods to Canadians without the sacrifice of animals, animal by-products, or single-use plastics. It fulfills many of the United Nations' Sustainable Development Goals (SDGs) including good health & well-being, reduced inequalities, sustainable cities & communities, climate action, and responsible consumption & production.
Authors
Amanda Cicoria
David Rether
Hieu Tran
Radine Kruisselbrink
Molly Docherty
Philip Kwiatek
School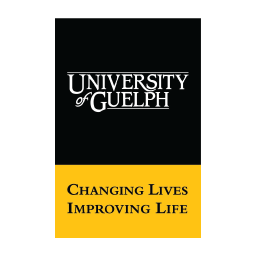 University of Guelph
Professor

Ruben Burga
Innovation
The single most effective way to lower your carbon footprint and take a stand against climate change is cutting off your consumption of meat. This is a fact we hear often in climate change videos or environmental sustainability courses. We are familiar with this concept now in 2019, but back in 2010, the concept of veganism and plant-based diets was less common. Especially in restaurants and cafe menus. Tomas Sohlberg and his wife, Anneen, wanted to put their passion towards something bigger so they created, Boon Burger, Canada's first 100% animal-free and plant-based burger cafe in Winnipeg, Manitoba. Their innovation was simple: to serve delicious & healthy food that was good for the environment and good for you too. Fan favourites include chickpea-based burgers, chili cheeze fries, peace-za, and coconut-milk milkshakes!
Inspiration
Tomas and Anneen's passion for entrepreneurship, food, and a lifestyle where animals are treated as friends & pets (instead of food) got them thinking about innovative ways to promote their vegan lifestyle to more Canadians. Tomas - the current president & founder of Boon Burger - shared this: "We didn't want to feel like a vegan restaurant. We wanted burgers, pizza, fries and all the comfort foods we craved, but in a vegan and healthy form." This is what makes Boon special. It is what sets them apart from other restaurant chains and how they fulfill their SDGs (sustainable development goals).
A secondary part of this innovation is their drive to remove plastic and packaging waste from their business model. "We have always been passionate about limiting the amount of garbage we produce and incorporating recycling and composting [in all of our stores]," Tomas commented. You won't find plastic packaging or garbage bins at Boon. Instead, they offer recycling & compost bins for waste and serve their food on metal trays with cups/straws/food wraps made from biodegradable cornstarch.
Tomas wants to help others become vegan, but recognizes that the transition can be difficult. Boon is just one of the ways he and his team help convince Canadians to lead plant-based lifestyles! Boon has now been around for nine years, and the growth of locations across Manitoba and Ontario has been inspiring for restaurants aiming to normalize sustainability and responsible consumption.
Overall impact
The overall impact of this innovation is that it has successfully integrated food sustainability and social responsibility into its business model without sacrificing profit and business. It has become the "norm" at each Boon Burger location to not have plastic, garbage, and single-use waste. Any waste that exists is composted or recycled. It has become the "norm" to serve food that is ethically-sourced, prepared fresh in-house without compromising the lives of animals to make it. And finally, it has become the "norm" for Boon to provide food to Canadians that is healthy and made with integrity.
Boon's innovation has allowed them to expand into 6 locations since opening their first one in Winnipeg, Manitoba in 2010. Locations now also include Guelph, Oakville, Barrie, Burlington, and Hamilton.
And their impact hasn't stopped there. They are continuously trying to improve their business and integrate more sustainable actions into each location. For example, according to their website, "a large part of our menu is organic, local, fair-trade, with new ingredients being added regularly." They support local businesses with shared sustainability values by stocking up retail shelves with their products. Key retail partners at the Guelph location, for example, include:
1) Red Line Brewhouse (local beer brewed in Barrie)
2) Kind Grinds Inc (cold brew coffee brewed in Burlington)
3) Boylan Canada (craft-sodas bottled in Mississauga), and
4) Beyond Meat (prepared patties & sausages)
Business benefit
Boon Burger's innovative approach to a plant-based & sustainable restaurant chain has benefited the business in many ways. In terms of employees, there are roughly 150 staff as of late 2019. Boon is accepting of employees of all backgrounds, religions, and sexual orientations (achieving Goal #10: Reduced Inequalities). Employees are encouraged to educate others on the vegan lifestyle and provide top food quality and taste in every meal they serve. Boon's business has benefited significantly in the last nine years, growing from one location in Winnipeg to now six! Tomas stated that two more locations are in the works, with one to open in North York and another in Mississauga. Exciting things are coming up for Boon in 2020...with growth to more urban cities comes new investment opportunities!
The innovation started in 2010, when veganism was not very popular, but its brand existence in Canada has helped make plant-based food products more attractive to the public eye! People are more aware of what is out there in terms of meat alternatives. The change in Canada's Food Guide towards plant-based diets in January 2019 also confirmed that Boon's expansion of location & brand is happening at the right time (achieving Goal #3: Good Health & Well-Being and Goal #11: Sustainable Cities and Communities). This in turn is benefiting their business because people are trying new foods, telling their friends via Google reviews, Instagram and word-of-mouth, and giving meat-eaters that little "push" they need to move towards veganism.
Social and environmental benefit
Boon Burger's innovative approach to a plant-based and sustainable restaurant chain benefits society in many ways. As stated, with the change in Canada's Food Guide in January 2019, plant-based foods are now recommended for healthier and happier lifestyles. Boon's innovation is aligned with what Canadians should be eating more of, and they are advertising it in a way that is still yummy and interesting!
This innovation also benefits society because they are a Canadian company that works with Canadian suppliers, farmers, and local beverage & snack businesses to fuel their operation. They are employing Canadians in Manitoba and across Ontario through their 6 franchises, and supporting local businesses that share similar sustainability values as they do.
Boon's innovation benefits the environment because they have sustainability tactics built right into their business model. They either reduce or completely remove plastics from their stores, and purchase biodegradable or reusable metal products to serve their food on. This is a major step that every single restaurant needs to do, not just vegan ones. As climate change progresses and we head into the next decade, the demand from consumers for less plastic and more sustainable food packaging will only increase. Boon Burger will be one step ahead, or perhaps an inspiration for other businesses to follow in their footsteps.
Boon's innovation also benefits the environment because eating no (or less) meat is the most effective way to reduce one's carbon footprint. The agricultural production of meat like beef, pork and chicken requires high amounts of water, feed, and land. The environmental impact of raising livestock is very serious, and the greenhouse gases they produce (such as carbon and methane) multiplied by the number of farms in the world greatly contributes to climate change. As the discussion on climate change and carbon footprint reduction continues, we need to realize that we can take action right from our homes and favourite restaurants. We can make a change just by changing what we put on our dinner plates. Boon's conscious decision to remove meat and animal by-products from their business model makes that decision easy for its customers (achieving Goal #12: Responsible Consumption and Production, and Goal #14: Climate Action)!
Interview
Tomas Sohlberg, President/Founder
Keep this story going! Share below!
Boon Burger
Guelph, Ontario, CA
Business Website: https://boonburger.ca/
Year Founded: 2010
Number of Employees: 51 to 200
Boon Burger is a 100% animal-free, plant-based restaurant chain that began in 2010 in Winnipeg, Canada by founders, Tomas & Anneen. The word 'boon' means bean in Afrikaans (South African language), Anneen's birthplace. It also means a blessing, a benefit or something to be thankful for in English. Now in 2019, Boon has 'sprouted' to 6 franchise locations in Canada, and more to come. Boon Burger is Canada's first all vegan burger cafe, serving Canadians healthy & sustainable takes on your favourite comfort foods - burgers, poutines, pizzas, and more!